Bring Home The Magic of Handcrafted Summer Candles
Michigan Summer Candle Collection
Shop our summer candle collection. Each soy wax candle is meticulously handcrafted right here in Kalamazoo, Michigan. These summer scented candles capture the essence of the season and bring a touch of pure summer goodness to any occasion.
The Summer Candle Collection
Whether you're hosting a lively backyard gathering, setting the perfect mood for a romantic evening, or seeking solace for summer vacation, our summer candles will infuse your surroundings with a touch of magic.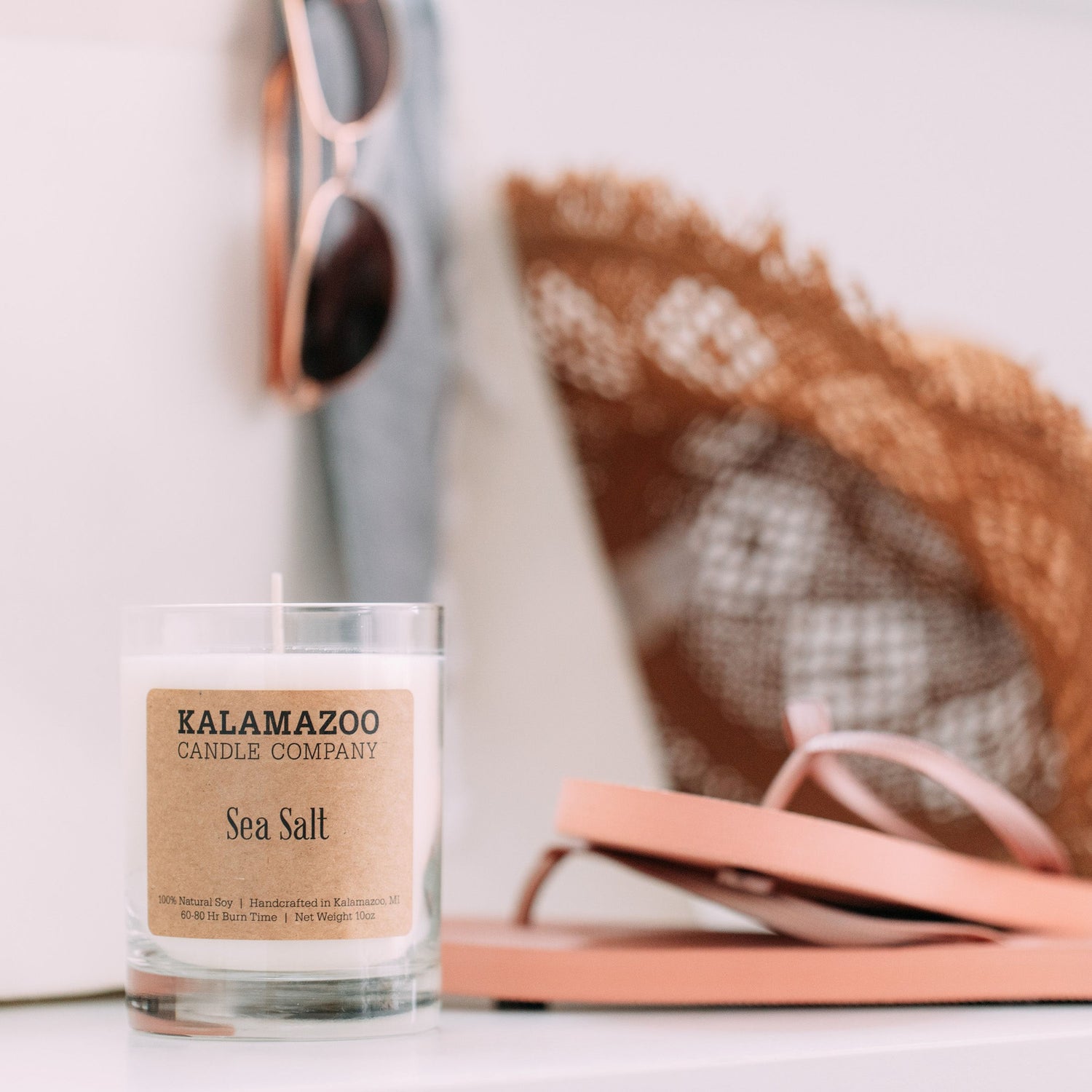 Sea Salt Candle
The perfect candle for relaxation. Let the delicate mix of coastal ocean mists, coconut, bright lemon, and white tea transport you to the refreshing atmosphere of the coast. Close your eyes to feel the gentle ocean breeze and hear the calming sound of waves crashing against the shore, all within the comfort of your own home.
Shop Sea Salt Candles
Campfire Candle
Embrace the cozy ambiance of a crackling campfire under a star-studded summer sky. Aromatic balsam and warm patchouli mingle with a touch of wilderness and ignite feelings of wonder and nostalgia. Reminisce about memorable nights spent roasting marshmallows and sharing stories around the campfire.
Shop Campfire Candles
Sustainability: Keeping Our State Beautiful
Better Materials

Our commitment to quality and sustainability remains unwavering—especially when it comes to making candles for summer. We take pride in using locally sourced materials and eco-friendly packaging.

Guilt Free

You can enjoy 100% soy wax and all-natural, vegan ingredients, our candles are a guilt-free indulgence with an impressive burn time. Your summer bliss won't come at the cost of the environment.
Coconut Candle
Revitalize your mind with the invigorating essence of coconut water. Sweet scents of balmy breezes, mango nectar, and green melon transport you to a sun-soaked paradise. Feel the warmth of the sun on your skin and the sand between your toes, all captured in the delightful fragrance of this summer-inspired candle.
Shop Coconut Candles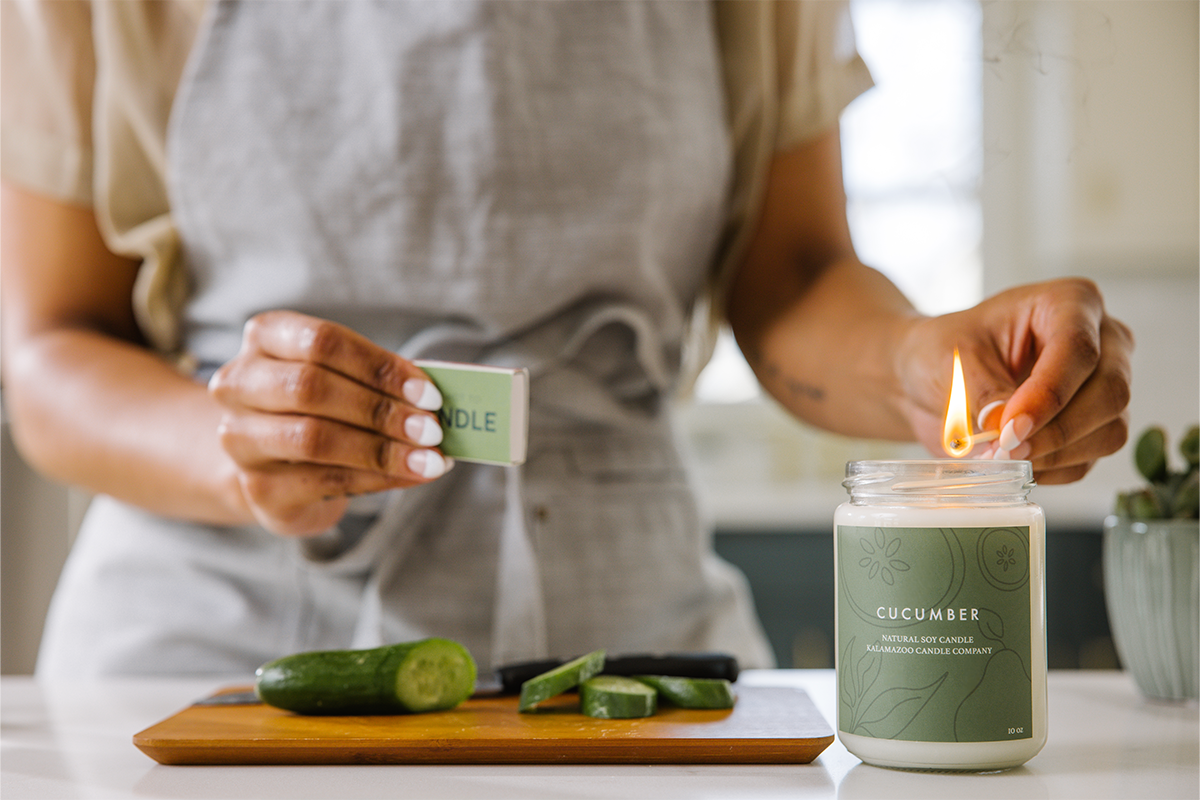 Cucumber Candle
Immerse yourself in the coolness of cucumber water and the clarity of green tea, creating a rejuvenating atmosphere that uplifts your mood and rejuvenates your senses. Delight in the harmonious blend of waterlilies and fresh bergamot, creating the serene ambiance of a tranquil garden retreat.
Shop Cucumber Candles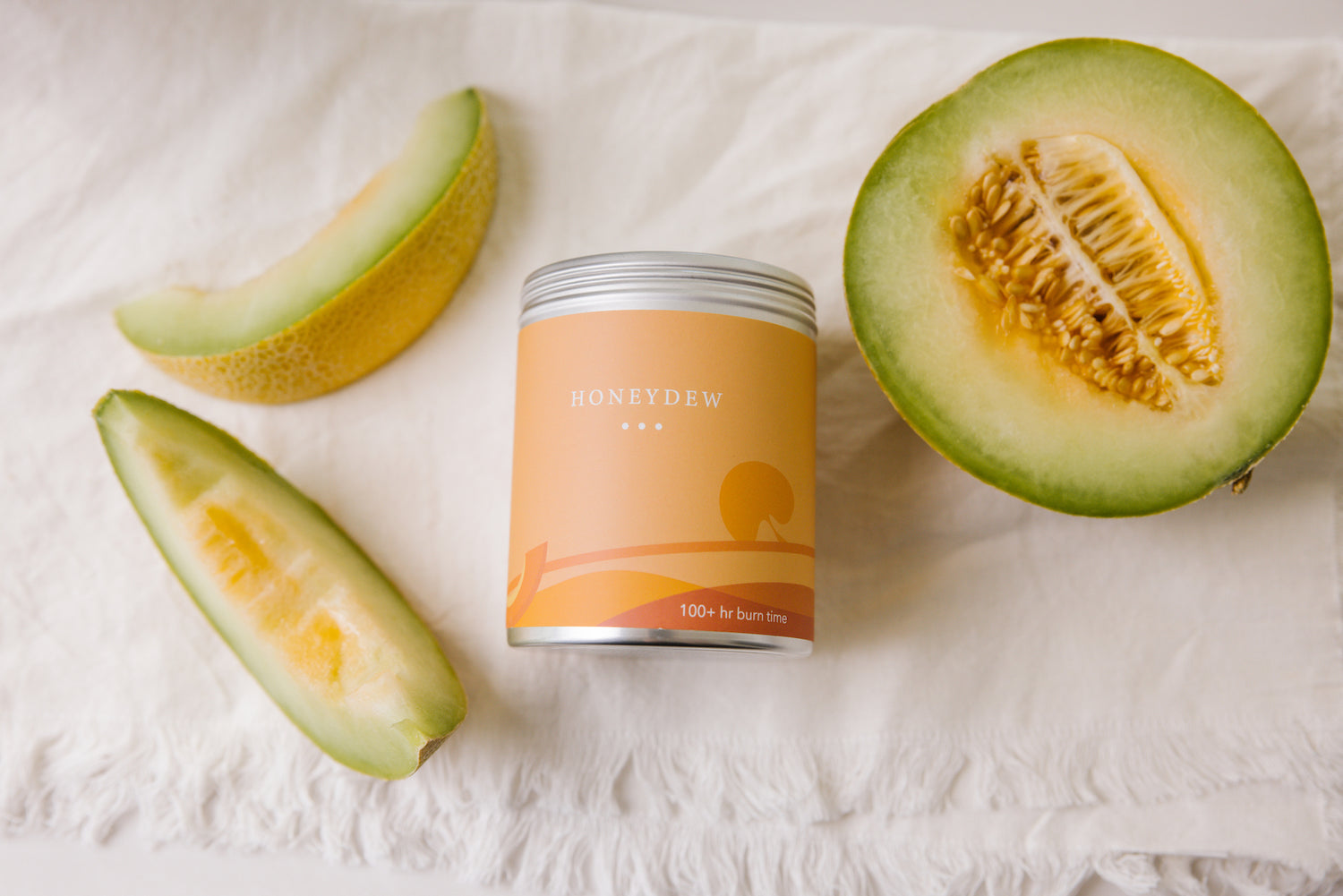 Honeydew Candle
Double the wicks, double the summer vibes. Sparkling yuzu and mellow cucumber water blend with sugared juicy cantaloupe and playful golden honeydew add a burst of sweetness. To complete this full-bodied fragrance, a dash of fluffy musk creates an irresistible aroma that will fill your space with summer bliss.
Shop Honeydew Candles
Great Lakes Candle
Regular price

Sale price

$29.00
Description

Light up your home with the Great Lakes Candle and do good too! For a limited time, $5 of each purchase is donated to the Alliance of the Great Lakes. The candle has a fresh and inviting fragrance of bergamot and sea salt. Illuminate and support!

Available at all Whole Foods Market location in the Midwest!
Fragrance Notes
About this Candle

• 100% natural scented soy wax
• Produced using locally sourced and American-made materials
• Crafted from clean, high-quality, and sustainable ingredients
• Hand-poured into reusable and recyclable vessels
• California Proposition 65 compliant, free of all harmful chemicals listed
• Made to order in Kalamazoo, Michigan, USA