DIY Sand Candle Kit
Regular price

Sale price

$9.50
Making handmade candles with our quality products is easy—no fragrance oils, dangerously hot wax pours, or long setting times needed. Enjoy your finished candles at home, or place them in nifty gift bags for a unique and memorable keepsake.
About Candle Making Kits

How It Works: Step By Step Instructions

When we say this candle making kit is easy, we're not kidding (no instruction manual needed). First, fasten your candle wick to the bottom of your jar. Then, pour your desired colors into your jar (we suggest ordering a few different colors to create layers or even using a chopstick/fork to create fun, unique designs). Finally, light your candle in a safe place out of reach of small children. Voila—it's that simple!

Choose Your Wax

Customize your DIY candle kit with a wide array of scented, granulated sand wax pellets. Each bag of sand wax contains 12 oz of wax— enough to make two candles with our glass candle jars. Choose from enchanting Dark Blue, refreshing Green, serene Light Blue, vibrant Orange, soothing Pink/Purple, tantalizing Purple, enticing Red, bright Turquoise, classic White, and invigorating Yellow.

Includes Containers

Each wax bag order includes two durable mason jars, thoughtfully selected as the perfect vessels for those new to candle making. These high-quality jars provide a reliable foundation for your creations, ensuring your candle-making project goes off without a hitch.

Comes With Sturdy Wicks

Each wax bag you order also comes with two sturdy candle wicks meticulously chosen to ensure a consistent and even burn for your candles. Crafted with durability in mind, these candle wicks provide a steady flame, allowing you to enjoy the glow of your homemade candles for hours on end.
Fragrance Notes

Dark Blue: Experience the tantalizing blend of crisp Apple, aromatic Pine, and warm Cinnamon.
Green: Delight in the scents of aromatic Basil, garden-fresh Tomato Leaf, and delicate Jasmine.
Light Blue: Immerse yourself in the aromas of Cucumber, soothing Green Tea, and serene Waterlily.
Orange: Enjoy the fusion of vibrant Orange, tangy Lemon, and sweet Sugar.
Pink/Purple: Relax and unwind with the bouquet of aromatic Lavender, spicy Peppercorn, and rich Sandalwood.
Purple: Transport yourself to paradise with the tropical Pineapple, Florals, and velvety Vanilla.
Red: Bask in the luscious scents of ripe Berries, Mandarin, and alluring White Musk.
Turquoise: Refresh your space with the delightful combination of juicy Apricot, cooling Mint, and zesty Lemon.
White: Embrace the classic elegance of comforting Vanilla, Florals, and Citrus.
Yellow: Awaken your senses with Grapefruit, mineral-rich Rock Salt, and golden Honey.
Is this soy wax?

Unlike our pre-made candles, the sand wax in our DIY candle making kits is made with paraffin wax. Soy wax is too soft to make granulated wax pellets.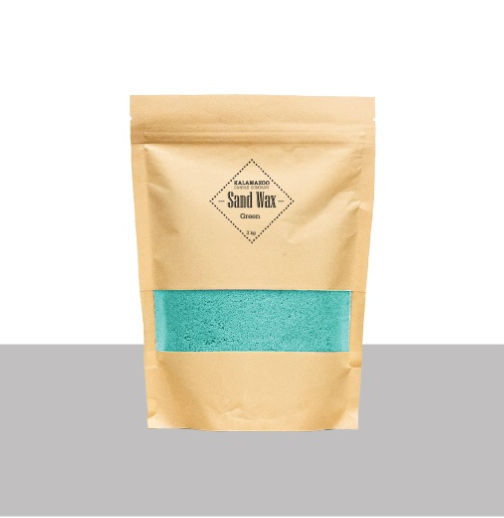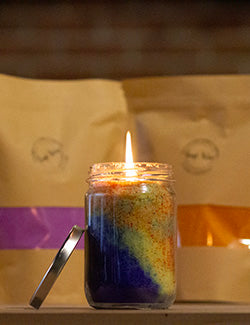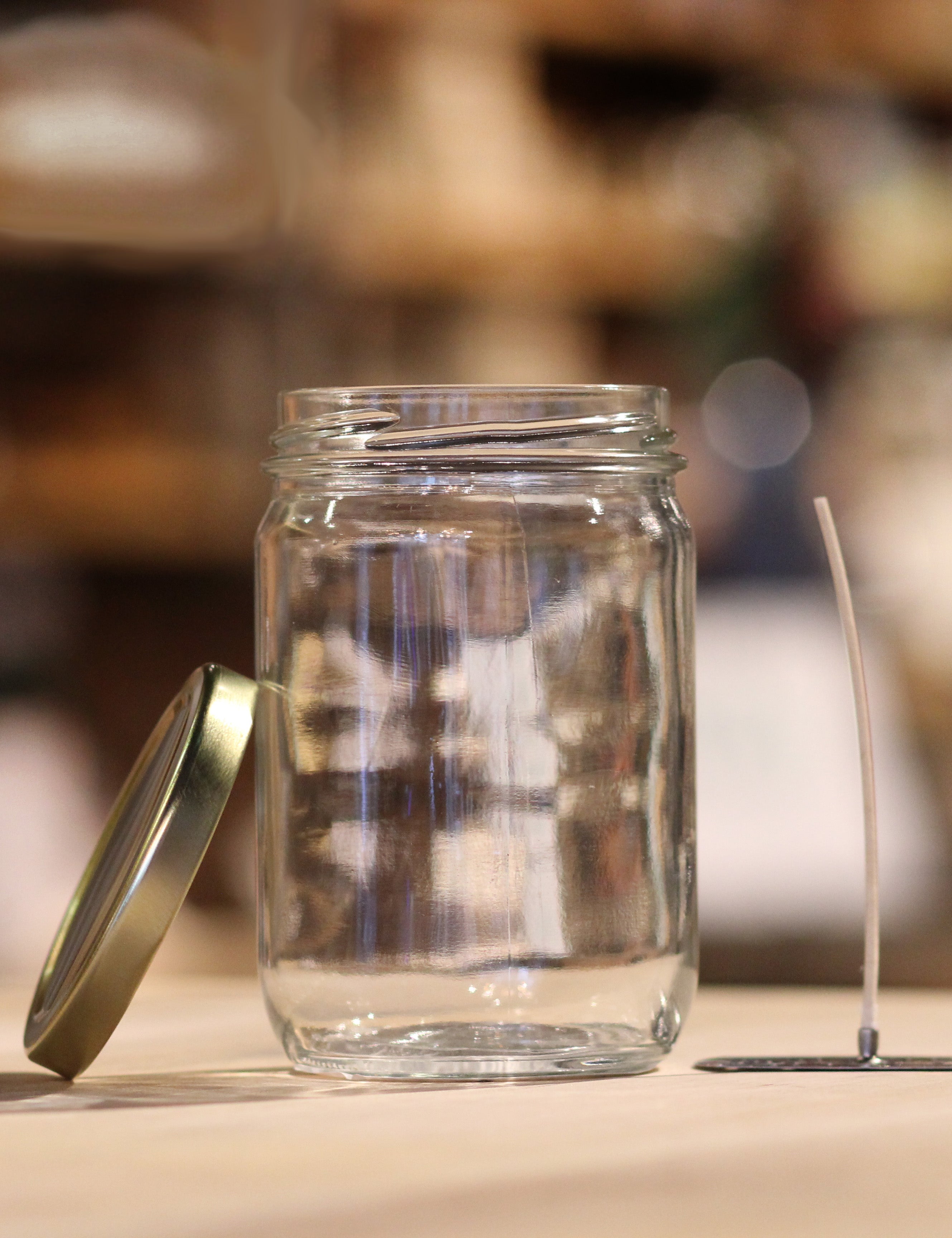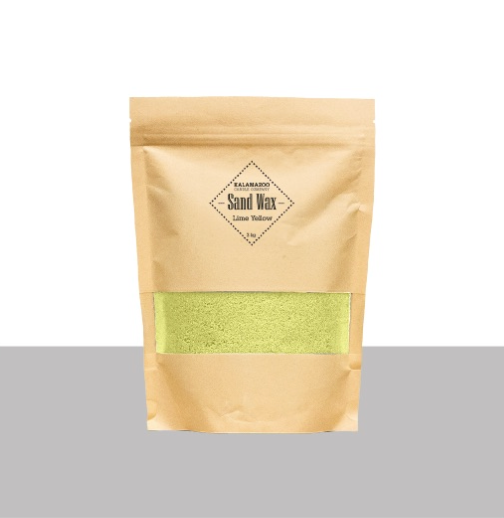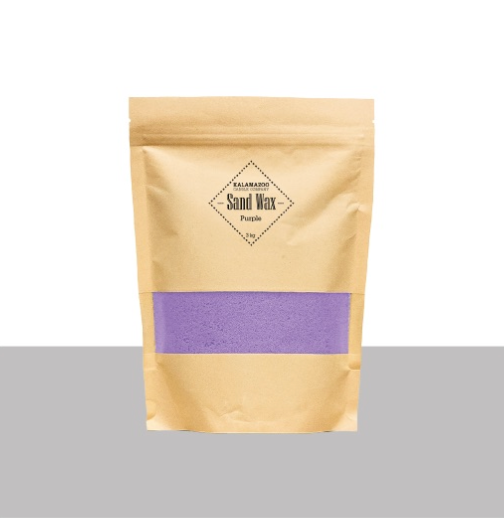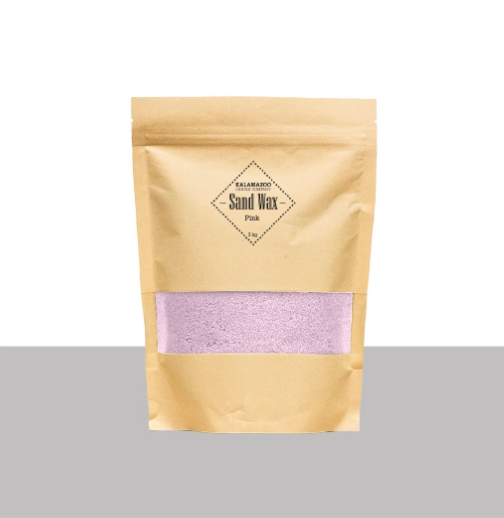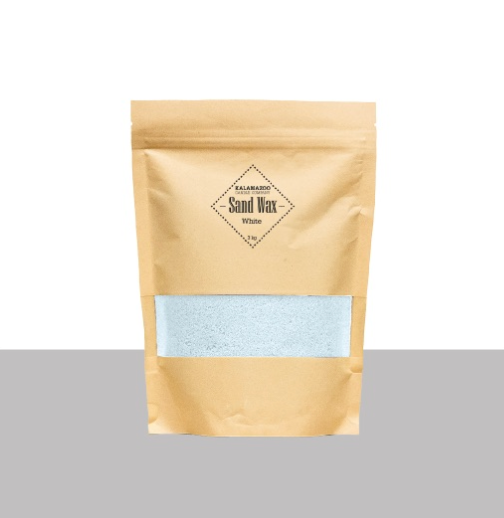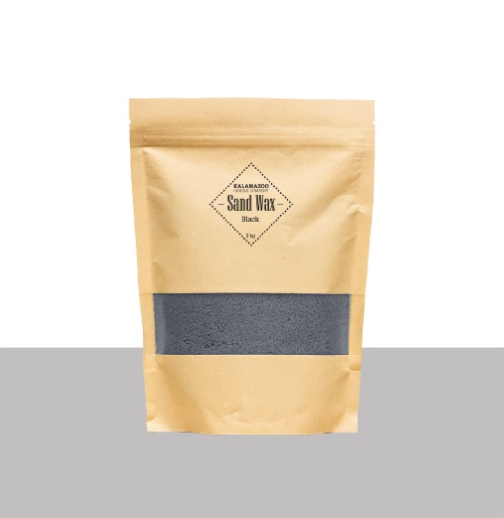 Easy DIY Sand Candle Making Kits
Bring the fun and excitement of our candle making experience home with you! Our mess-free DIY Sand Wax Candle Kits for beginners are a great at-home activity for candle makers of any age. Each colorful wax bag comes with all the candle making supplies you need, including two jars, two lids, and two candle wicks.
DIY Sand Candle Kit Review
Add customer reviews and testimonials to showcase your store's happy customers.

Author
Add customer reviews and testimonials to showcase your store's happy customers.

Author
Add customer reviews and testimonials to showcase your store's happy customers.

Author
Add customer reviews and testimonials to showcase your store's happy customers.

Author
Luxury Candle

Superior wicks, wax, and fragrance

No bad stuff

Phthalate & carcinogen free
About Kalamazoo Candles
100% Soy

Cotton Wick

Handcrafted
No mystery blends. No extra stuff. Candles made with renewable soy wax farmed from the Midwest.
Did you know many candles are made with paraffin wax, which is made from petroleum.
We use paper-core cotton and 100% cotton wicks in all of our candles. No metal!
Although no candles use lead in the wick, many candles still use metal in the core to make the candle burn hotter and faster.
When you buy one of our candles you'll know that candle was made just for you by a person that really cares about how it is made.
We believe in people and would rather provide jobs to our neighbors than purchase machines from wherever.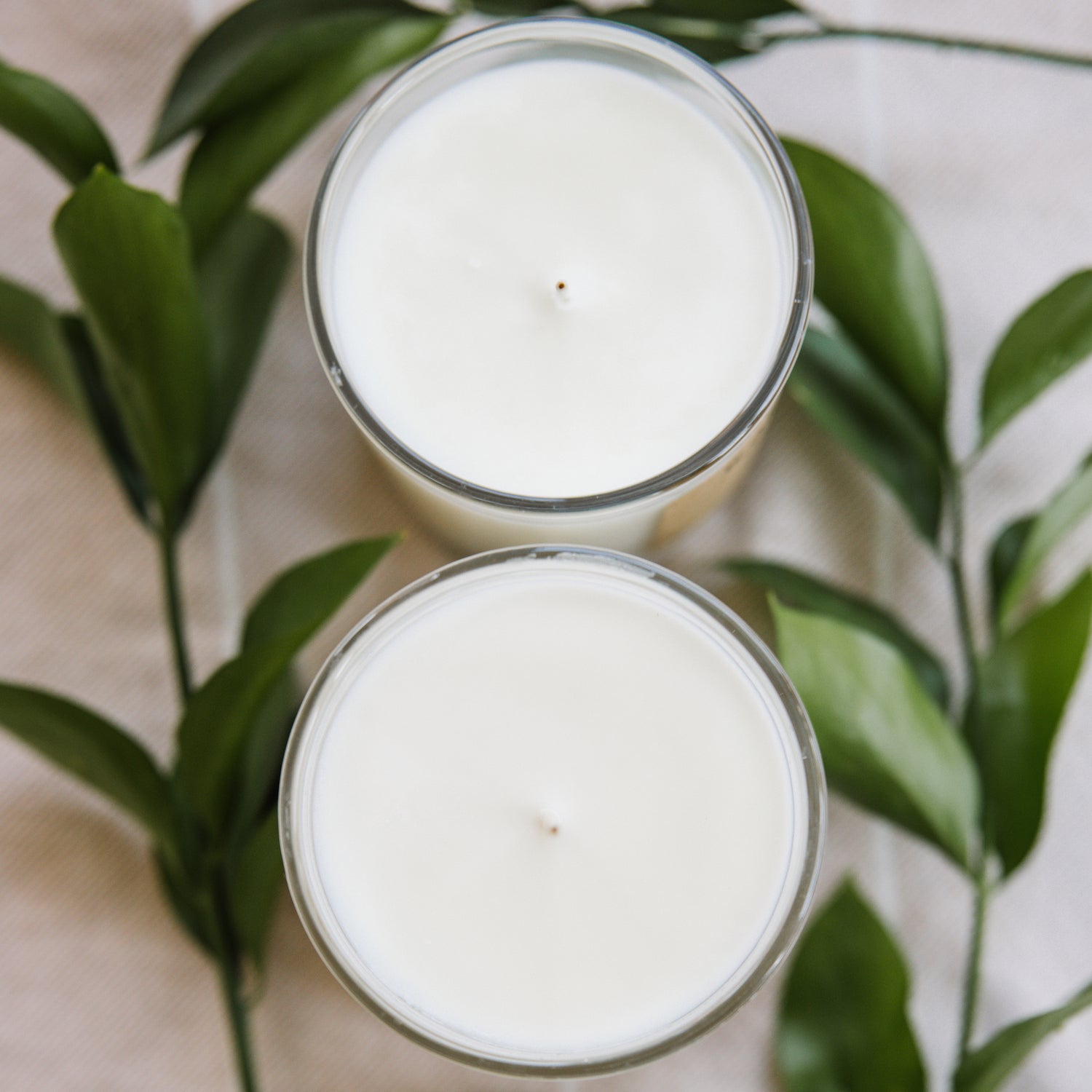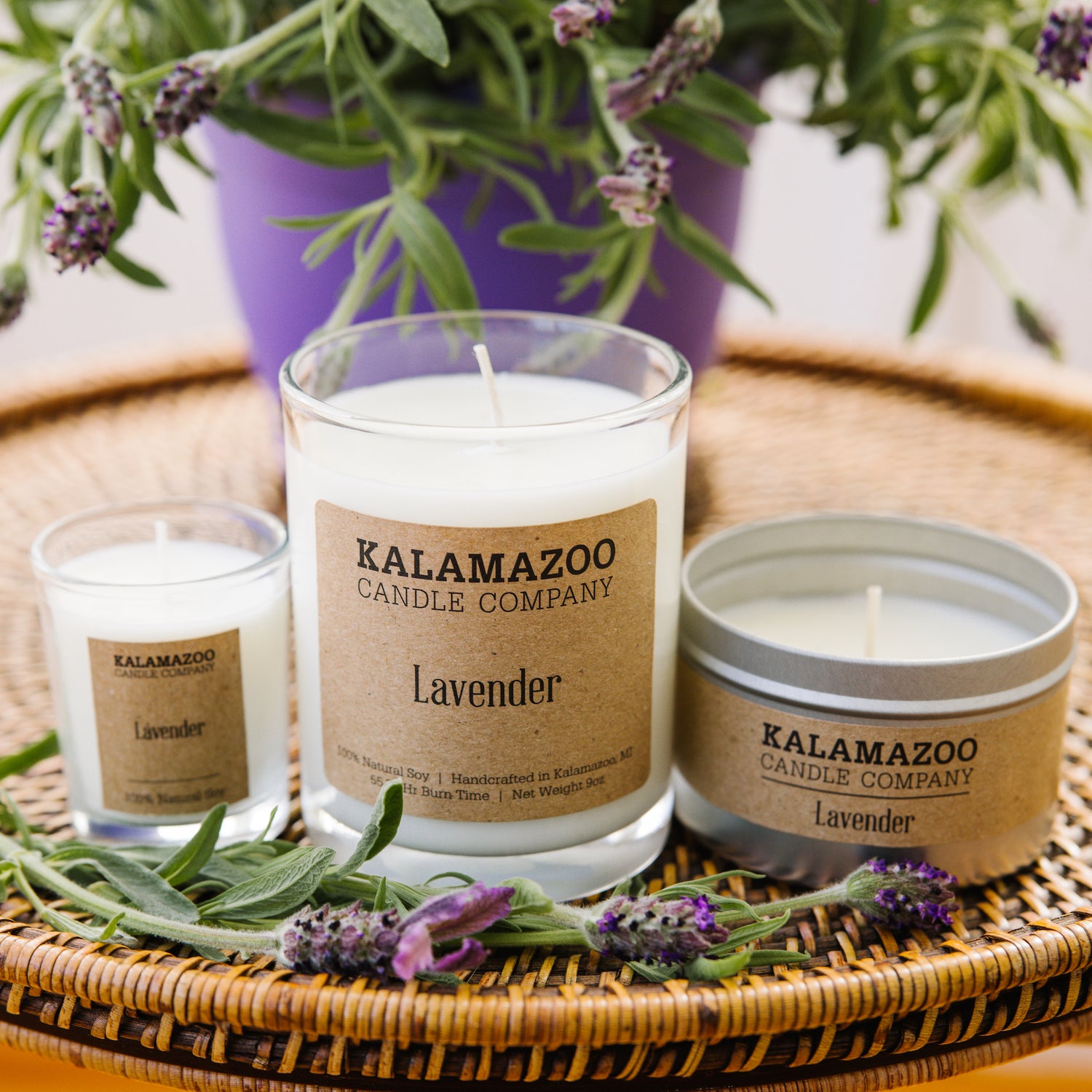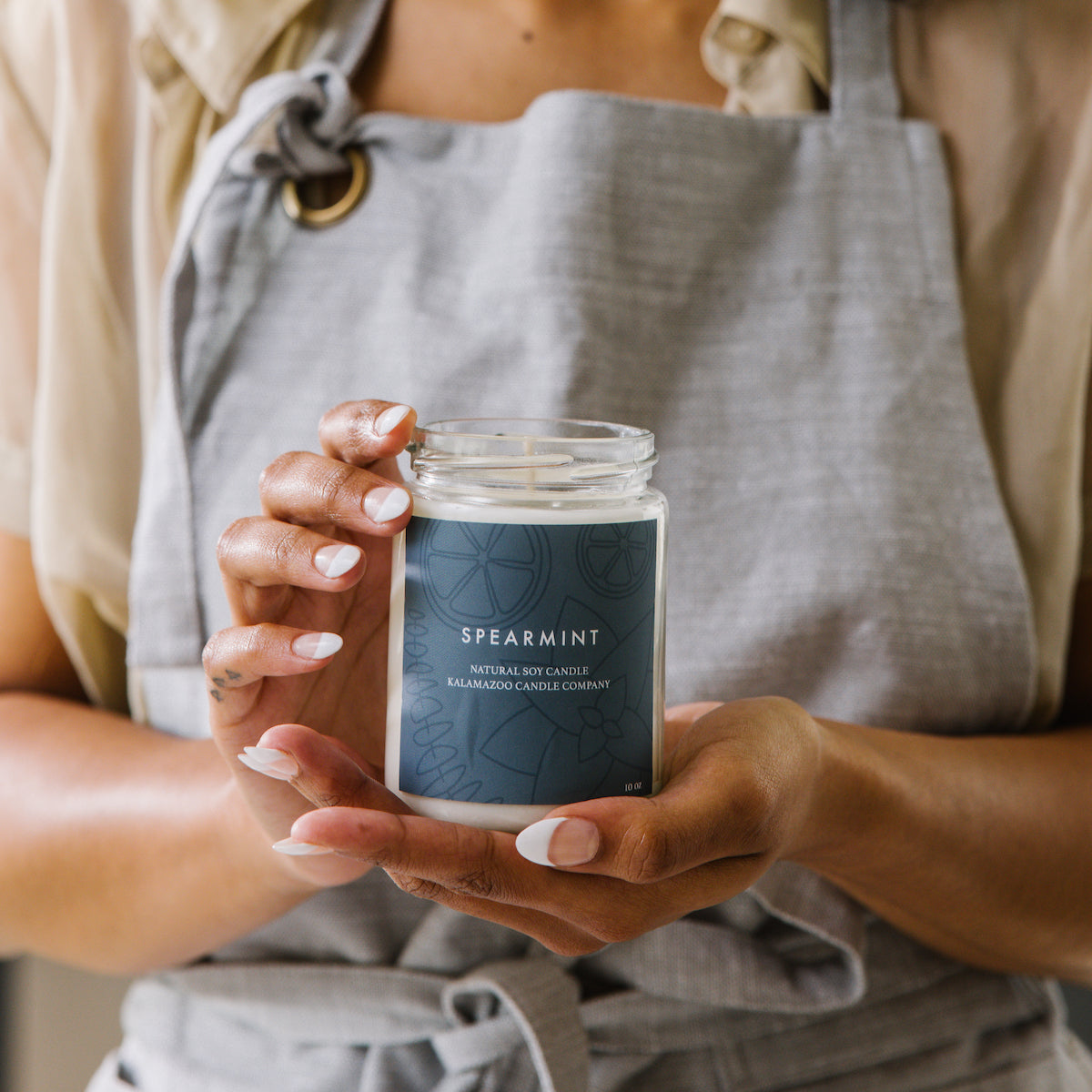 FAQs
Where do you ship?

Everywhere in the world. We use UPS for all shipments so whether shipping domestic or international your order will get there fast.
How long will it take to receive my order?

All orders are shipped within 3 business days (usually 1-2 days). Depending on how far you are from Kalamazoo, MI your order will arrive 2-5 days after it is shipped in the continental US.
Do you offer in-store pickup at your retail locations?

Yes! If you live near any of our retail locations you'll see a pickup option at checkout. Those orders are usually ready pretty quick but may take up to 24 hours. You'll get an email when the order is ready to pickup.
Is it cheaper to make or buy candles?

Making candles at home can be more economical than buying them, especially if you plan to make them frequently. By investing in a candle-making kit and purchasing raw materials in bulk, you can create a larger number of candles at a lower cost per unit.
What do I need to make candles at home?

With our sand candle making kit, you just need three things: granulated wax ("sand"), candle jars, and candle wicks. That's all—no fragrance oils, candle dyes, utensils, or safety equipment necessary. 
What is the best wax for beginner candle making?

Paraffin wax is often recommended as the best wax for beginners in candle making. It is readily available, affordable, and easy to work with. Paraffin wax has a high melting point, which makes it suitable for creating sturdy, long-lasting, beautiful candles.