Leftovers Candle
Regular price

Sale price

$12.00
We work hard to reduce waste and hate to throw anything away, so when extra wax remains at the end of a batch, we make Leftovers! Leftovers are hand-poured in unpredictable layers that reveal themselves as your candle burns. Each is a unique experience, providing 3-4 scents in one long-lasting, clean-burning candle.
*Leftovers Candle is not eligible for fundraisers. Leftovers may be in different container and packaging that pictured due to their "leftover" nature. 
Fragrance Notes

Possible layering of energizing, relaxing, exotic, floral, cozy, woody, fresh, and citrus fragrances.
Burn Time

Varies based on which container is used. Approximately 50-70 hours
About this Candle

• 100% natural scented soy wax
• Produced using locally sourced and American-made materials
• Crafted from clean, high-quality, and sustainable ingredients
• Hand-poured into reusable and recyclable vessels
• California Proposition 65 compliant, free of all harmful chemicals listed
• Made to order in Kalamazoo, Michigan, USA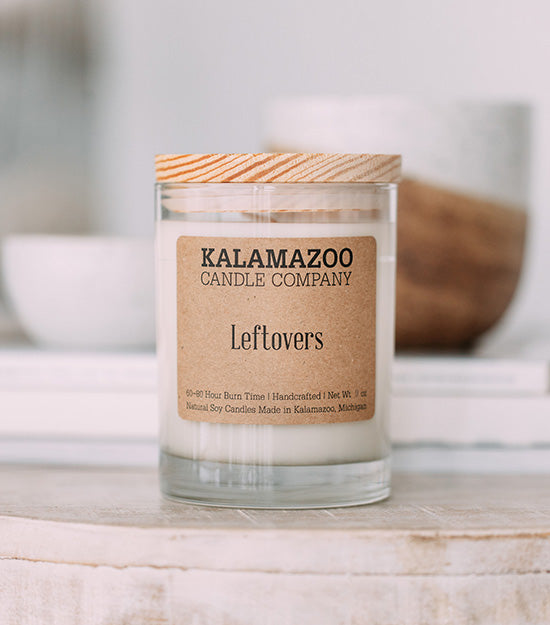 100% Soy Candles
Made by hand just for your in Michigan, USA
Love Leftovers!
I love my Leftover candle! I so appreciate your company focusing on less waste and sustainability. Each layer is a surprise scent and an amazing way to try new fragrances!
Layers of Scents
I was hesitant to try one of the Leftover candles at first but I absolutely love them! It becomes a one-of-a-kind, layered scent candle experience. Every time I light it, I have a slightly different experience and am never disappointed! Such a great way to reduce waste and create unique scents.
Love this initiative!
While I absolutely love their other candles, their "leftovers" are not only creative (by completely random design), but exciting and enjoyable. Kzoo Candle Co. produces a superior quality product that has a long burn-time, is affordable, and makes my home smell wonderfully fresh and welcoming. Their leftovers provide for a surprise every time, and I love the idea of not letting anything go to waste. Love this company and this product especially, and am looking forward to buying my next round of candles from them.
Luxury Candle

Superior wicks, wax, and fragrance

No bad stuff

Phthalate & carcinogen free
About Kalamazoo Candles
100% Soy

Cotton Wick

Handcrafted
No mystery blends. No extra stuff. Candles made with renewable soy wax farmed from the Midwest.
Did you know many candles are made with paraffin wax, which is made from petroleum.
We use paper-core cotton and 100% cotton wicks in all of our candles. No metal!
Although no candles use lead in the wick, many candles still use metal in the core to make the candle burn hotter and faster.
When you buy one of our candles you'll know that candle was made just for you by a person that really cares about how it is made.
We believe in people and would rather provide jobs to our neighbors than purchase machines from wherever.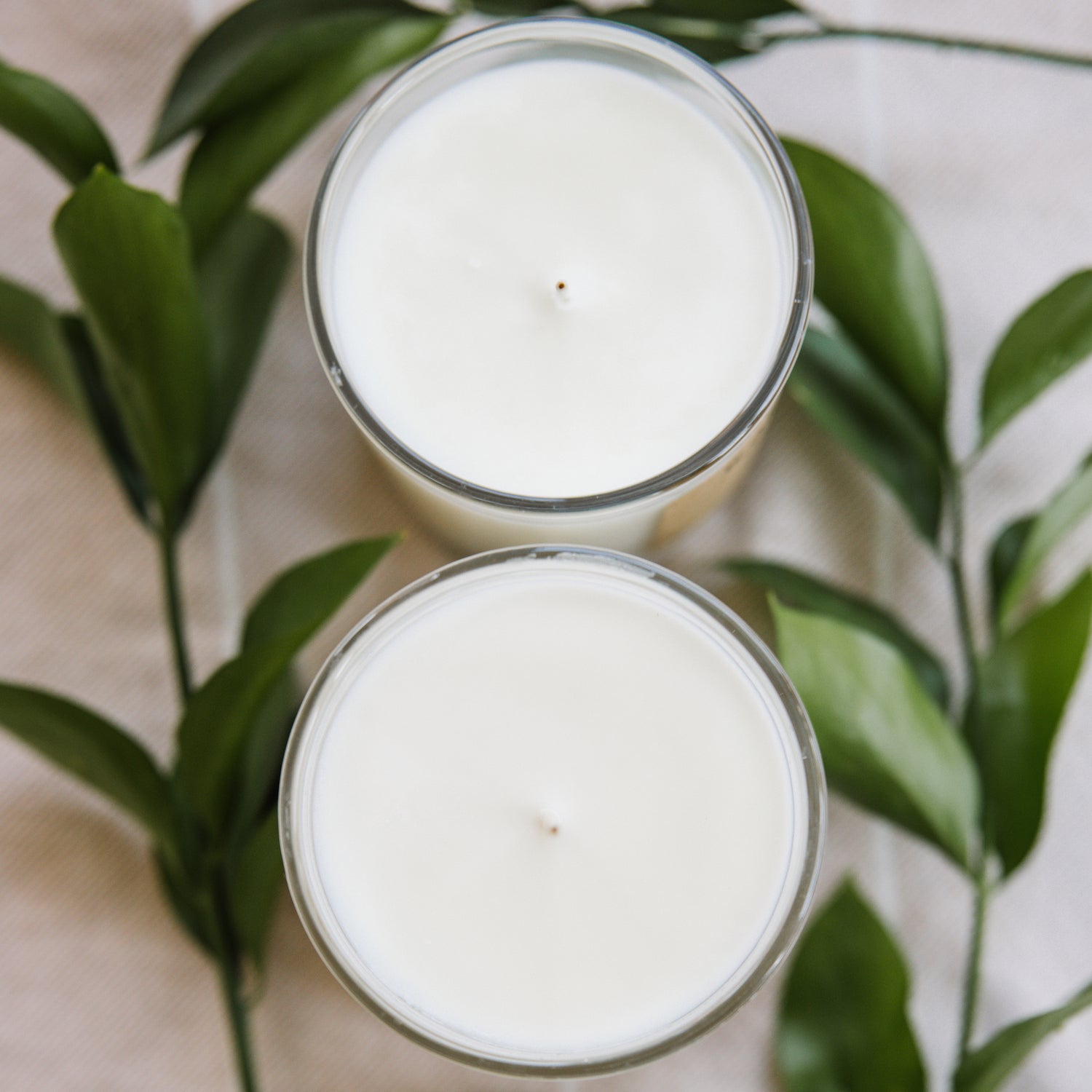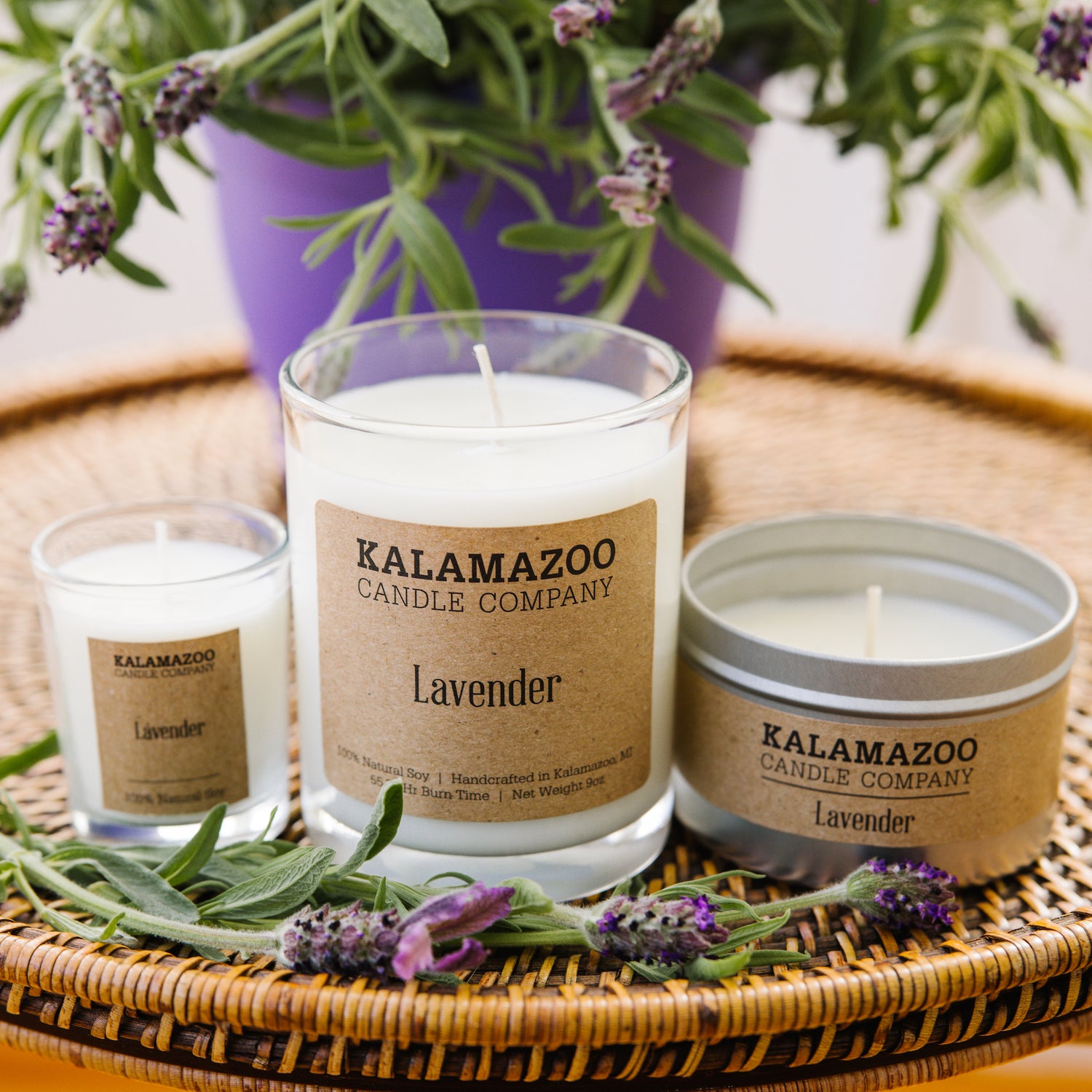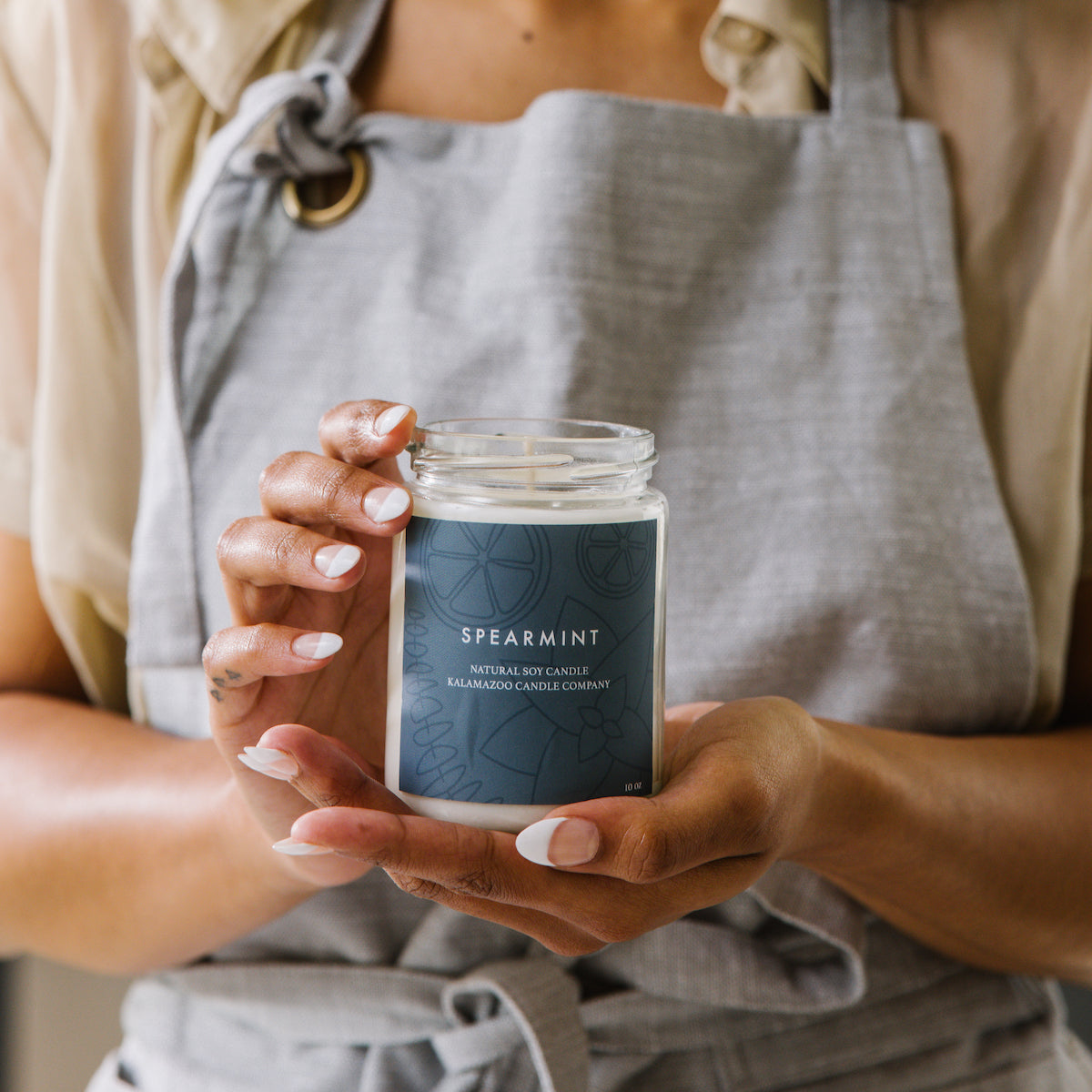 FAQs
Where do you ship?

Everywhere in the world. We use UPS for all shipments so whether shipping domestic or international your order will get there fast.
How long will it take to receive my order?

All orders are shipped within 3 business days (usually 1-2 days). Depending on how far you are from Kalamazoo, MI your order will arrive 2-5 days after it is shipped in the continental US.