Isle Royale Candle
Regular price

Sale price

$15.00
Graphic Isle Royal National Park jar candle filled with s
unny eucalyptus infused with bright bergamot and rich cedarwood to clear your mind and soothe your senses.
Fragrance Notes

Eucalyptus, Bergamot, Cedarwood
Burn Time
About this Candle

• 100% natural scented soy wax
• Produced using locally sourced and American-made materials
• Crafted from clean, high-quality, and sustainable ingredients
• Hand-poured into reusable and recyclable vessels
• California Proposition 65 compliant, free of all harmful chemicals listed
• Made to order in Kalamazoo, Michigan, USA
100% Soy Candles
Made by hand just for your in Michigan, USA
A Royale winner!
A wonderful balance of that which makes our natural world a wonder. Well done!
Perfect, light scent
Love the scent, and especially that it's not overpowering! Having only dreamt of going to Isle Royale, having the delicious odors of the place help complete the picture. For the first time in 30+ years of burning candles, I want to buy another one!
Very Truly Isle Royale
The scent of this candle takes me back to one of my favorite spots on earth. I've been fortunate enough
to visit the Island many times over the last several decades. The sheer beauty of the Island with the northern ecosystem, the hardwoods, pines and firs, cedars and spruce, and so many incredible and rare wildflowers never ceases to amaze me. This candle sums it up perfectly!
Luxury Candle

Superior wicks, wax, and fragrance

No bad stuff

Phthalate & carcinogen free
About Kalamazoo Candles
100% Soy

Cotton Wick

Handcrafted
No mystery blends. No extra stuff. Candles made with renewable soy wax farmed from the Midwest.
Did you know many candles are made with paraffin wax, which is made from petroleum.
We use paper-core cotton and 100% cotton wicks in all of our candles. No metal!
Although no candles use lead in the wick, many candles still use metal in the core to make the candle burn hotter and faster.
When you buy one of our candles you'll know that candle was made just for you by a person that really cares about how it is made.
We believe in people and would rather provide jobs to our neighbors than purchase machines from wherever.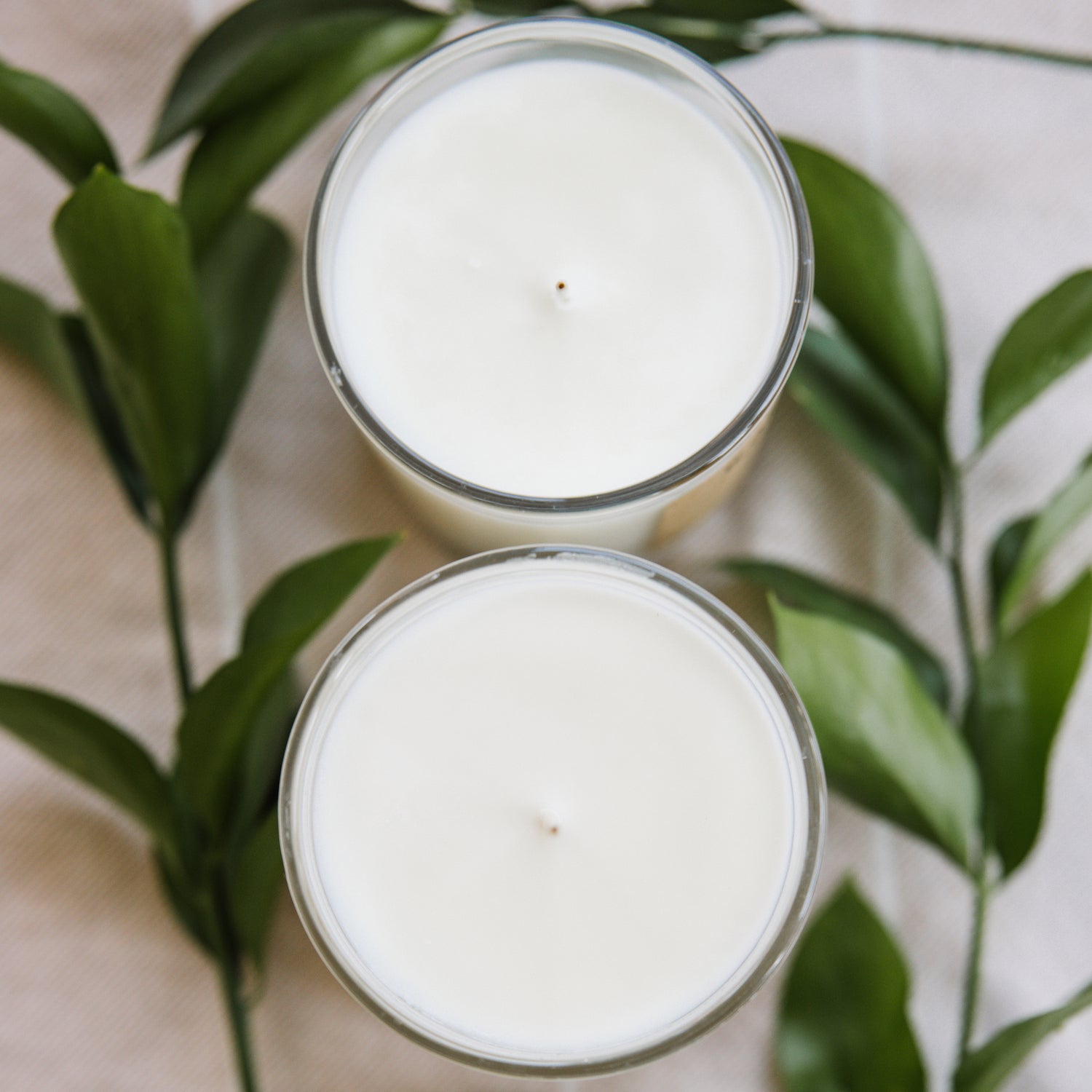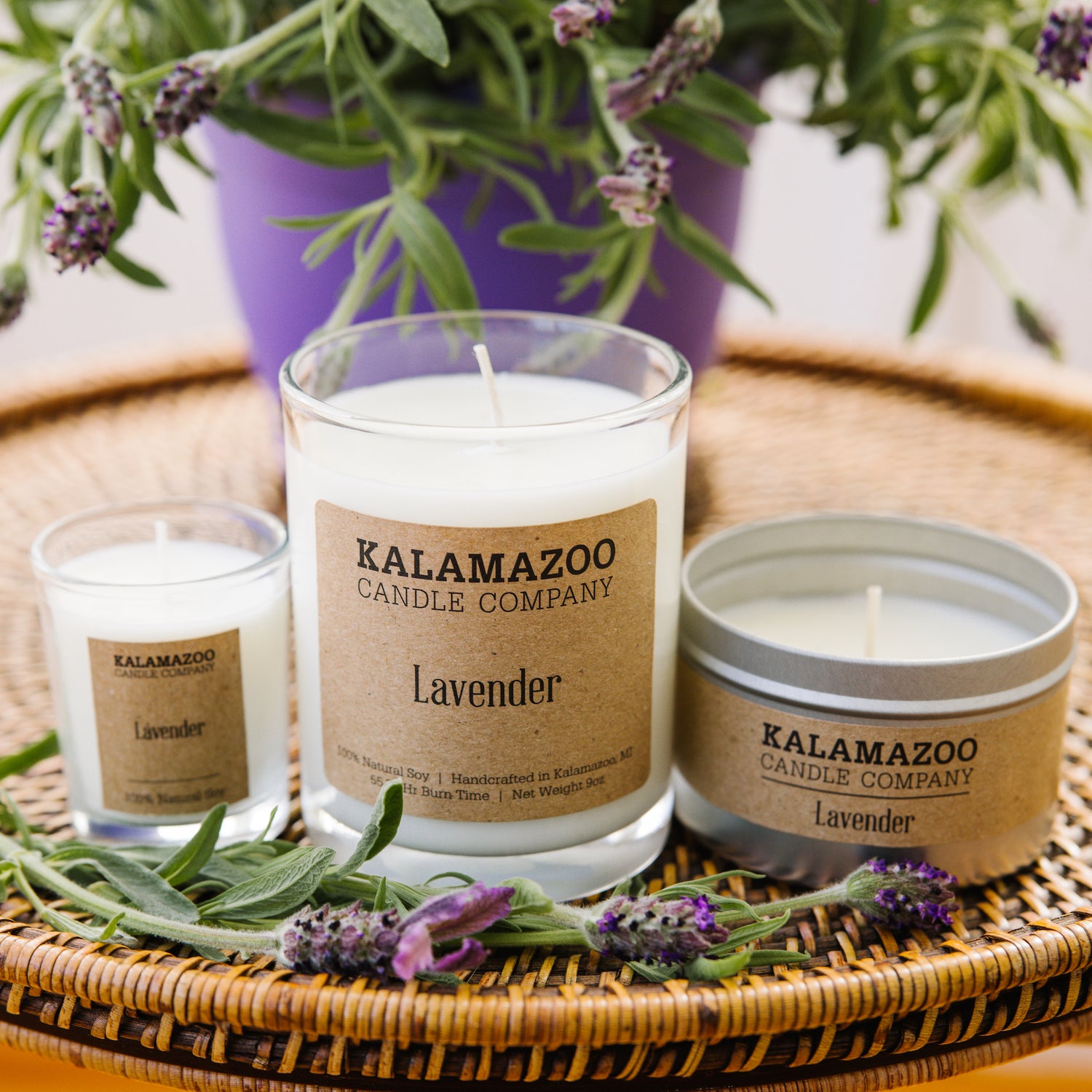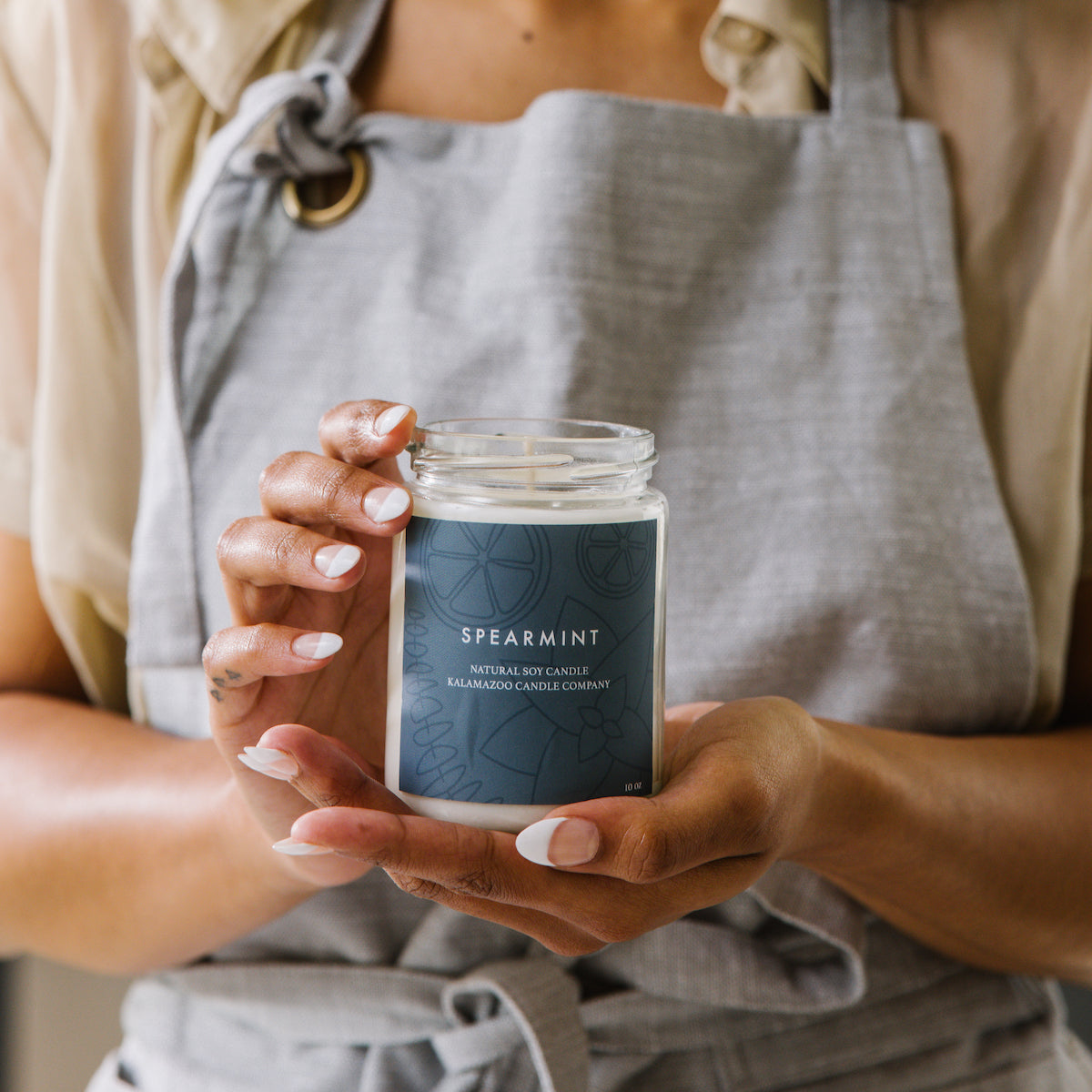 FAQs
Where do you ship?

Everywhere in the world. We use UPS for all shipments so whether shipping domestic or international your order will get there fast.
How long will it take to receive my order?

All orders are shipped within 3 business days (usually 1-2 days). Depending on how far you are from Kalamazoo, MI your order will arrive 2-5 days after it is shipped in the continental US.