Campfire Candle
Regular price

Sale price

$22.00
Aromatic balsam and warm patchouli dappled with forest wildflowers ignites cozy memories.
Fragrance Notes

Balsam, Patchouli, Florals
Burn Time

9oz Jar: 55-70 hours
5oz Tin: 30-40 hours
2.25oz Votive: 15 hours
About this Candle

• 100% natural scented soy wax
• Produced using locally sourced and American-made materials
• Crafted from clean, high-quality, and sustainable ingredients
• Hand-poured into reusable and recyclable vessels
• California Proposition 65 compliant, free of all harmful chemicals listed
• Made to order in Kalamazoo, Michigan, USA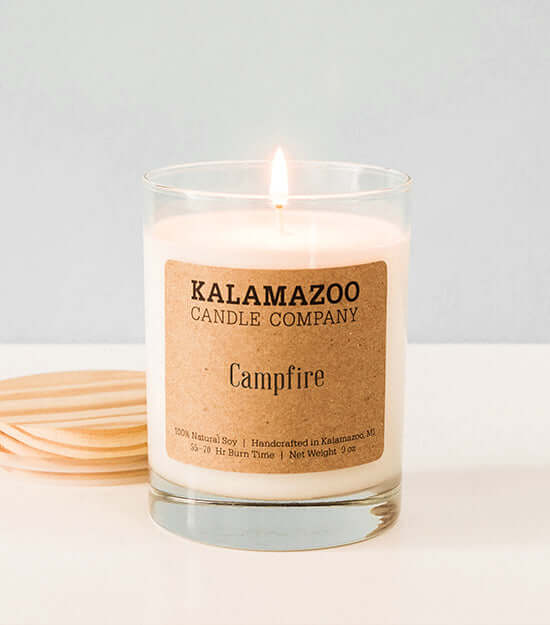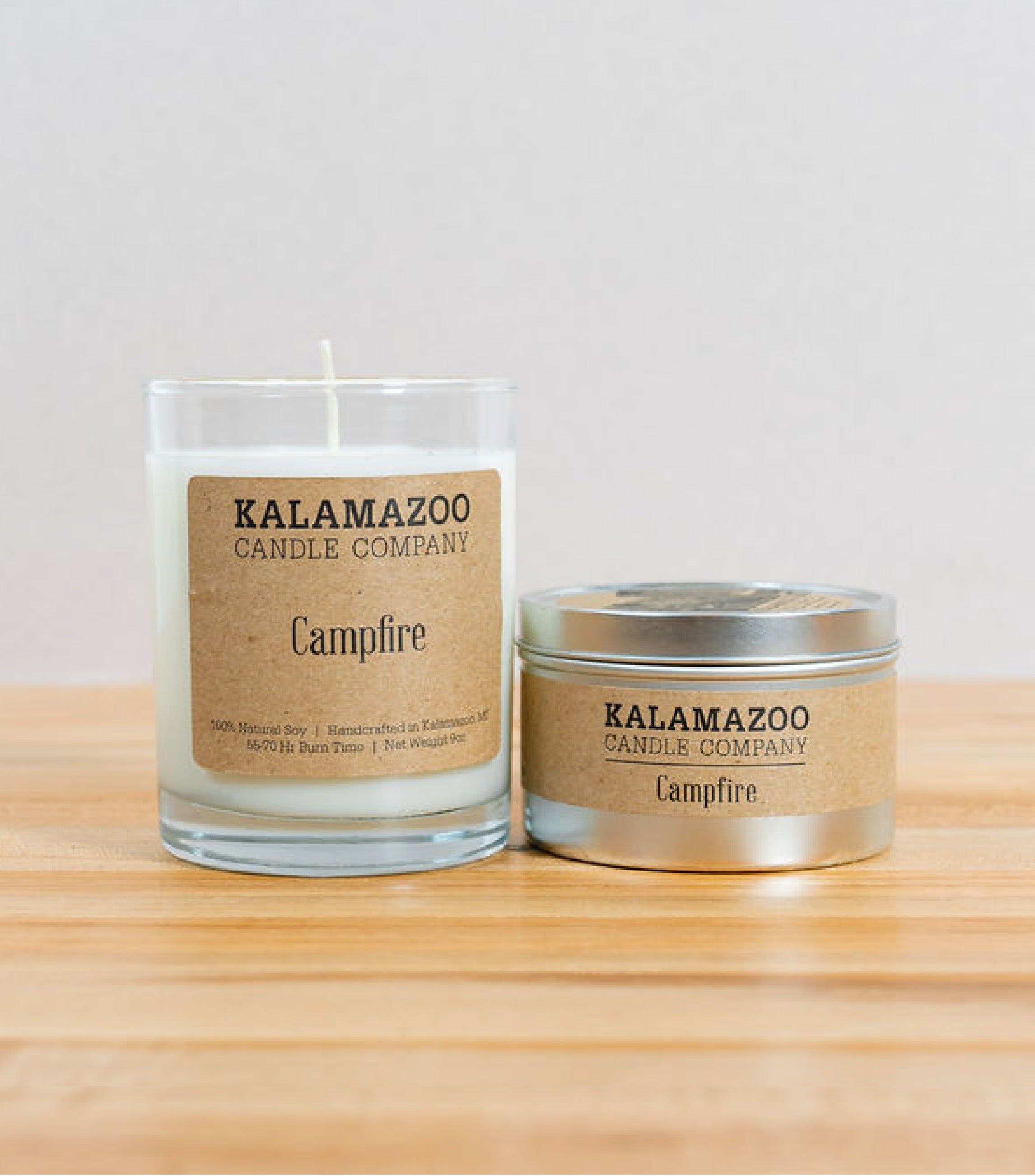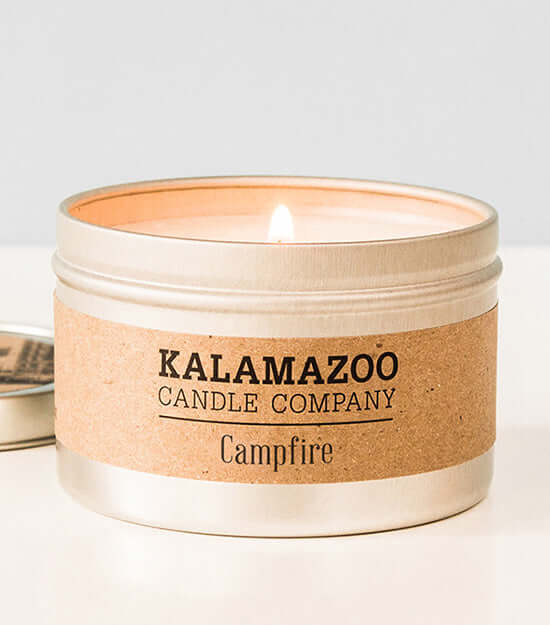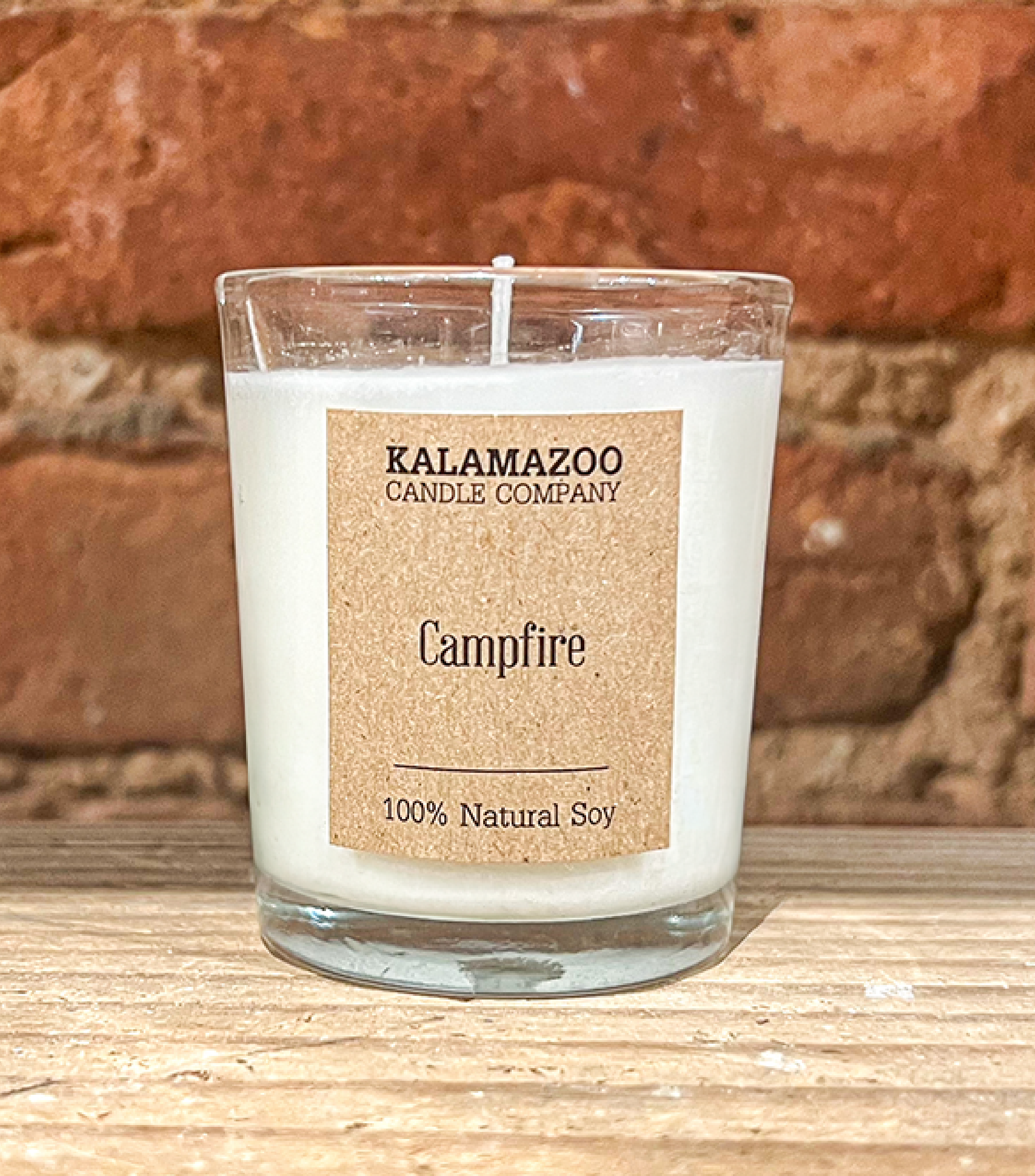 100% Soy Candles
Made by hand just for your in Michigan, USA
Great scent!
I love this scent for fall and winter. It's really cozy, and it fills a room without completely overpowering you. I can't wait until it cools down and I can light this one up.
Subtle but smells great!
One of the first to not give us a headache after burning all day. A soft and subtle scent that still smells wonderful throughout the room.
Look forward to keeping this one in rotation during the year.
Scent of early spring!
I have favorite Kalamazoo candle scents that I burn in each season. When I first started with your company, it was fall, and the toastier, woodsy scents were the ones that I started with. But when I made my more recent scent choices, I saw that Campfire was a spring and summer choice! I tried it for now, and you know? It works in the spring, as well! It reminds me of our wildflower meadow coming to life after a long winter, with some smokier elements mixed in! I recommend everyone try different scents in other seasons, as you just might like what they smell like then, too!
Thank you for sharing your love of our fragrances, Mimi! It's delightful to hear the story of how you found our candle company!
Luxury Candle

Superior wicks, wax, and fragrance

No bad stuff

Phthalate & carcinogen free
About Kalamazoo Candles
100% Soy

Cotton Wick

Handcrafted
No mystery blends. No extra stuff. Candles made with renewable soy wax farmed from the Midwest.
Did you know many candles are made with paraffin wax, which is made from petroleum.
We use paper-core cotton and 100% cotton wicks in all of our candles. No metal!
Although no candles use lead in the wick, many candles still use metal in the core to make the candle burn hotter and faster.
When you buy one of our candles you'll know that candle was made just for you by a person that really cares about how it is made.
We believe in people and would rather provide jobs to our neighbors than purchase machines from wherever.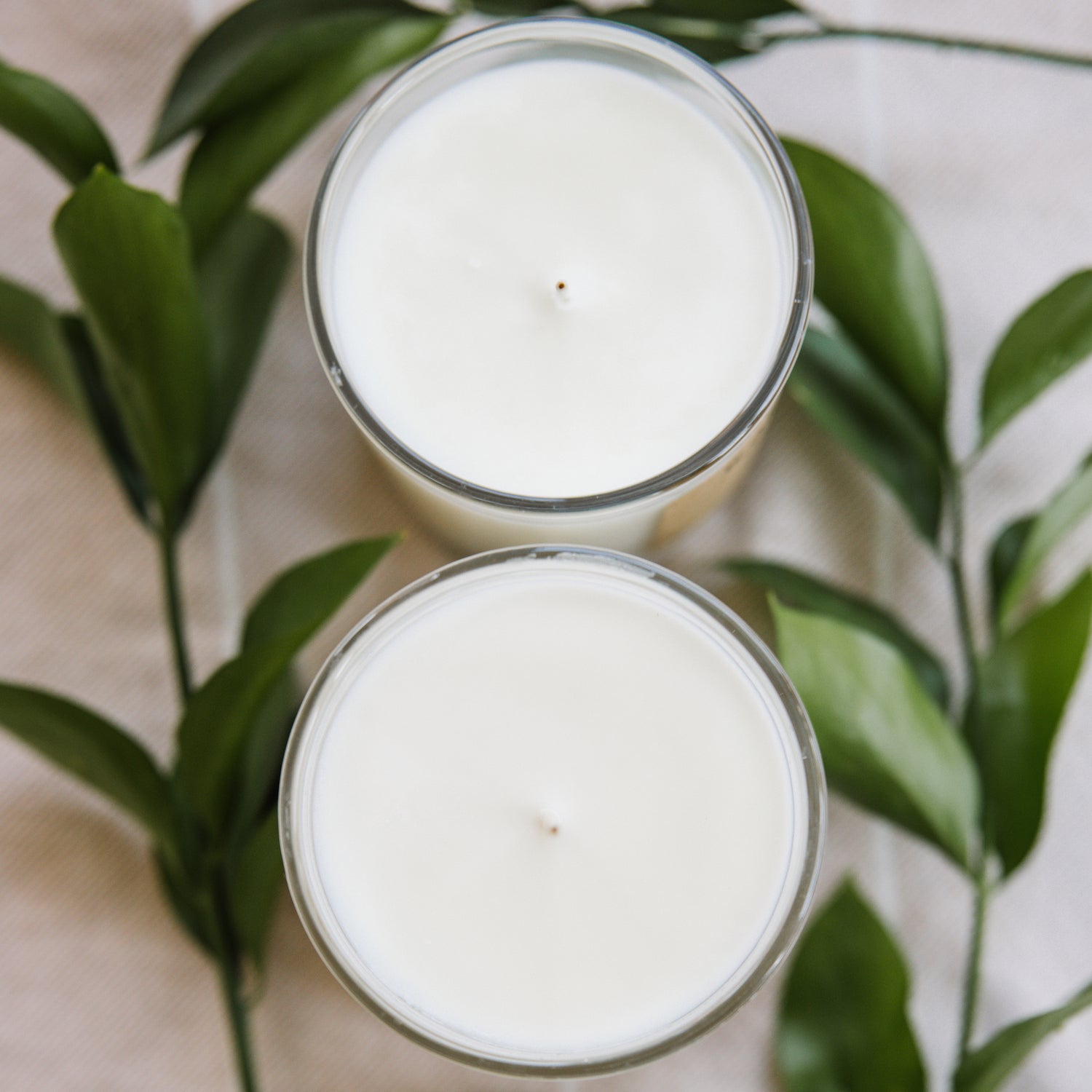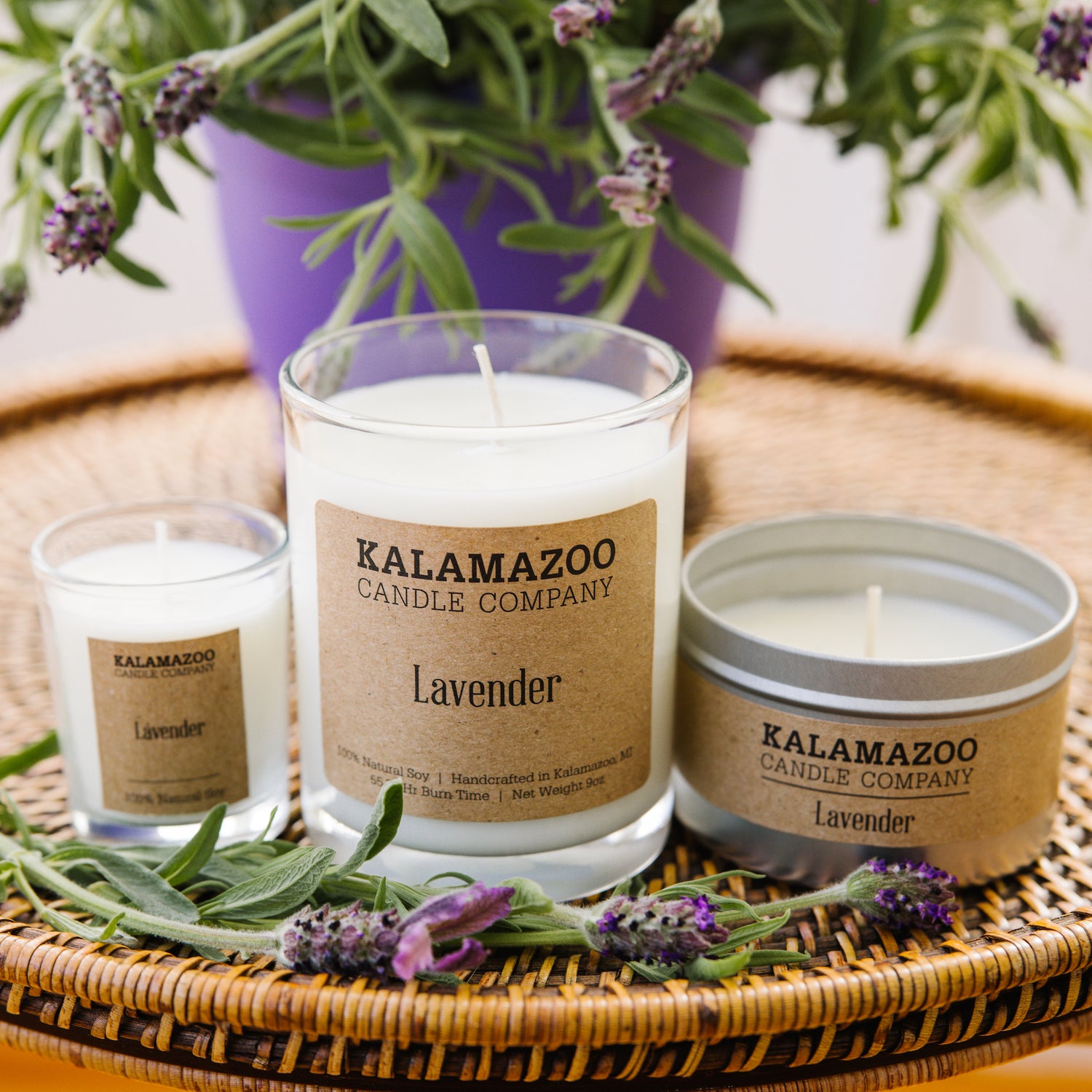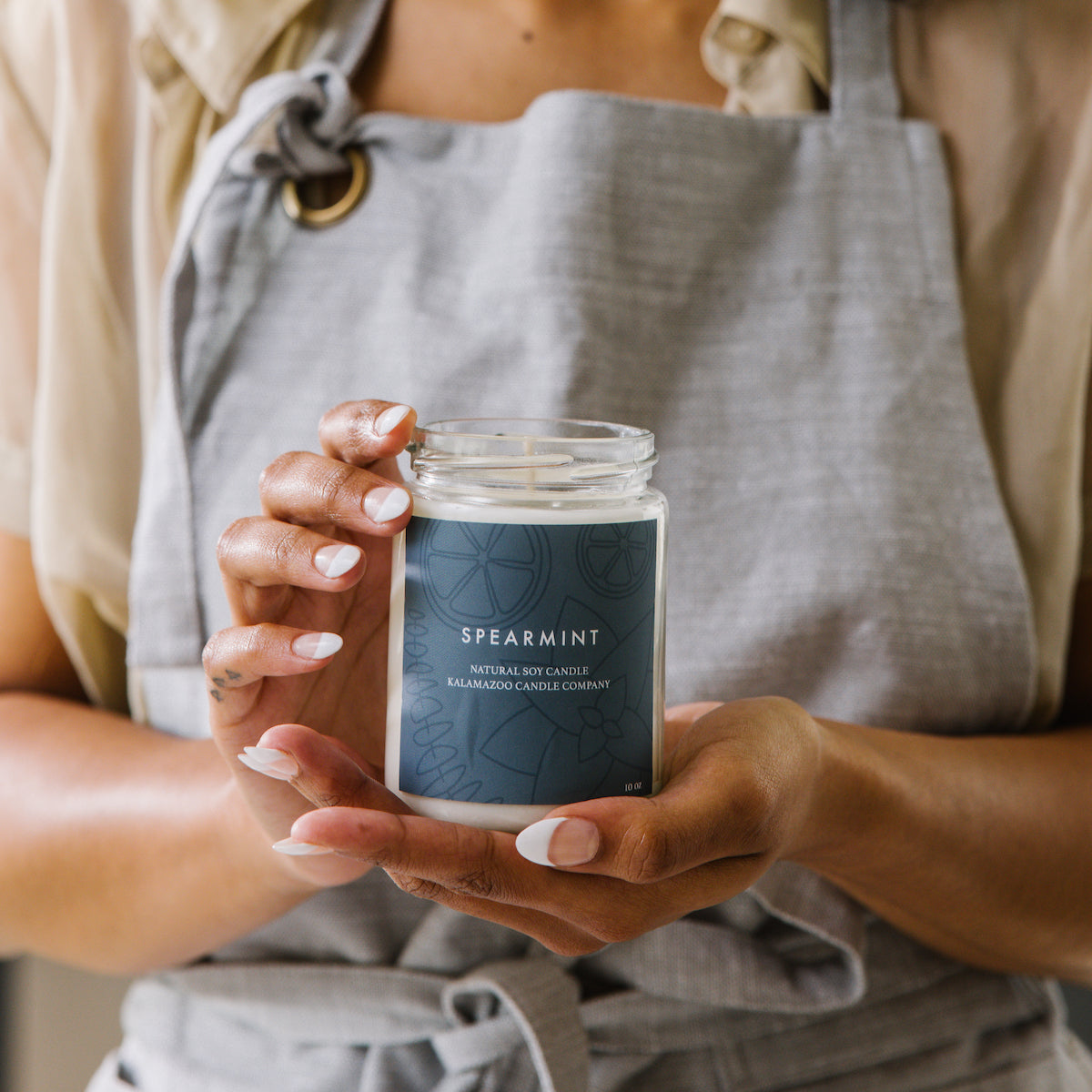 FAQs
Where do you ship?

Everywhere in the world. We use UPS for all shipments so whether shipping domestic or international your order will get there fast.
How long will it take to receive my order?

All orders are shipped within 3 business days (usually 1-2 days). Depending on how far you are from Kalamazoo, MI your order will arrive 2-5 days after it is shipped in the continental US.