Bring Home The Coziness of Handcrafted Fall Candles
2023 Fall Candle Collection
Shop our Fall Candle Collection. Each soy wax candle is meticulously handcrafted right here in Kalamazoo, Michigan. These Autumn scented candles capture the essence of the season and bring a touch of rich Fall memories to any occasion.
The Fall Candle Collection
Embrace the magic of autumn with our captivating fall candle collection. Experience the joy of crisp leaves, cozy moments, and the enchanting scents that define this season. No matter the occasion you can now bring the essence of the season indoors with our fall candles. Explore now and make your fall moments truly unforgettable.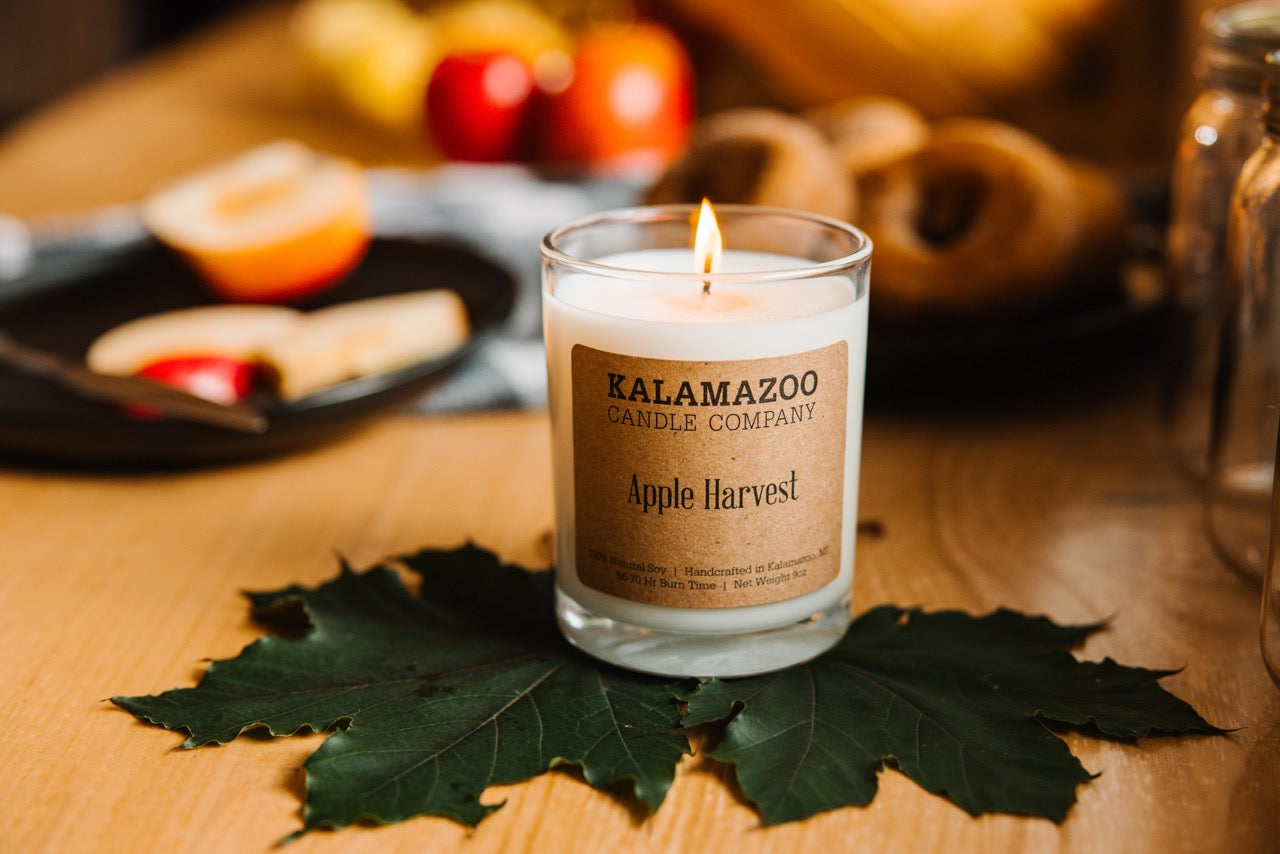 Apple Harvest Candle
Indulge your senses in the warm embrace of our enchanting Apple Harvest candle. Let the essence of orchard-fresh apples, bright citrus, and subtle spices envelop your space, evoking the spirit of a bountiful autumn harvest. Illuminate your moments with Apple Harvest, where every flicker of the flame brings comfort and fall nostalgia.
Shop Apple Harvest Candles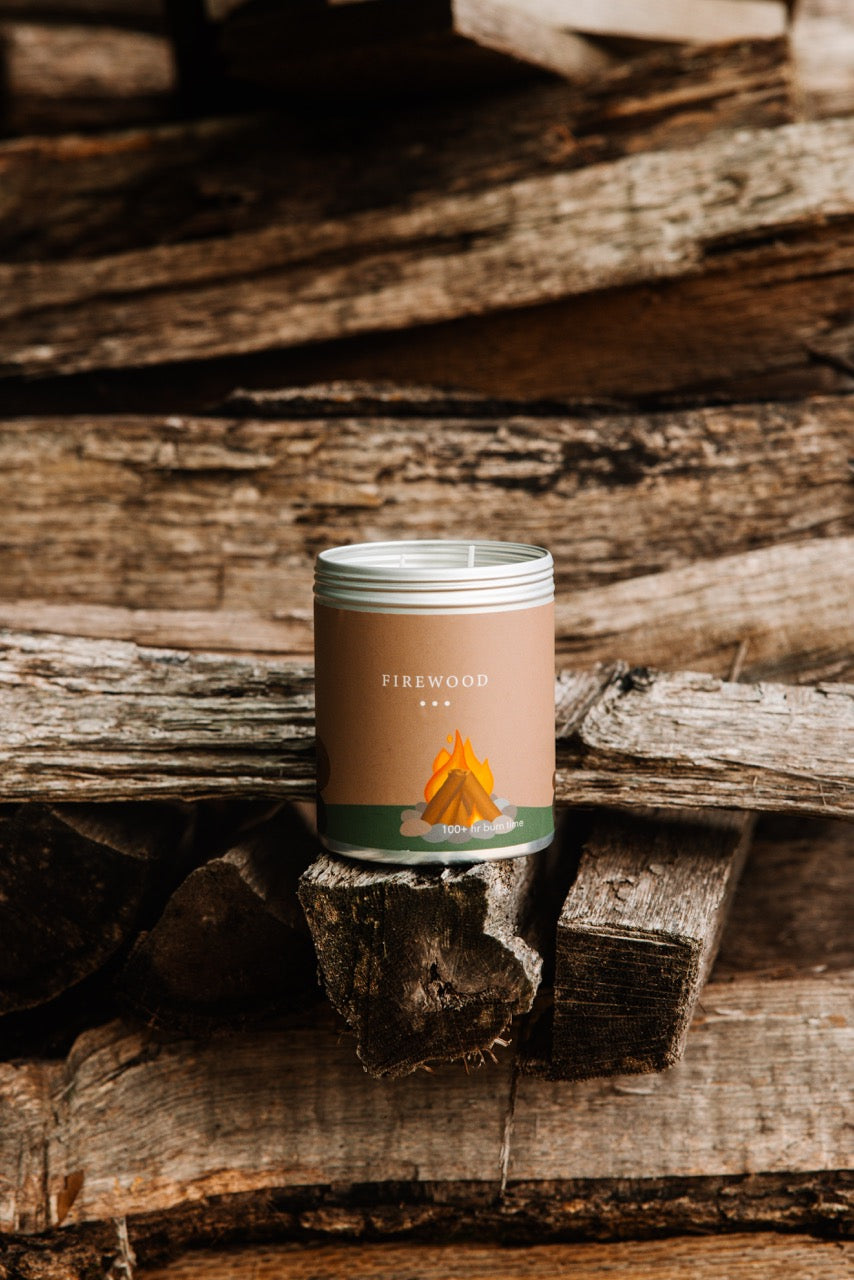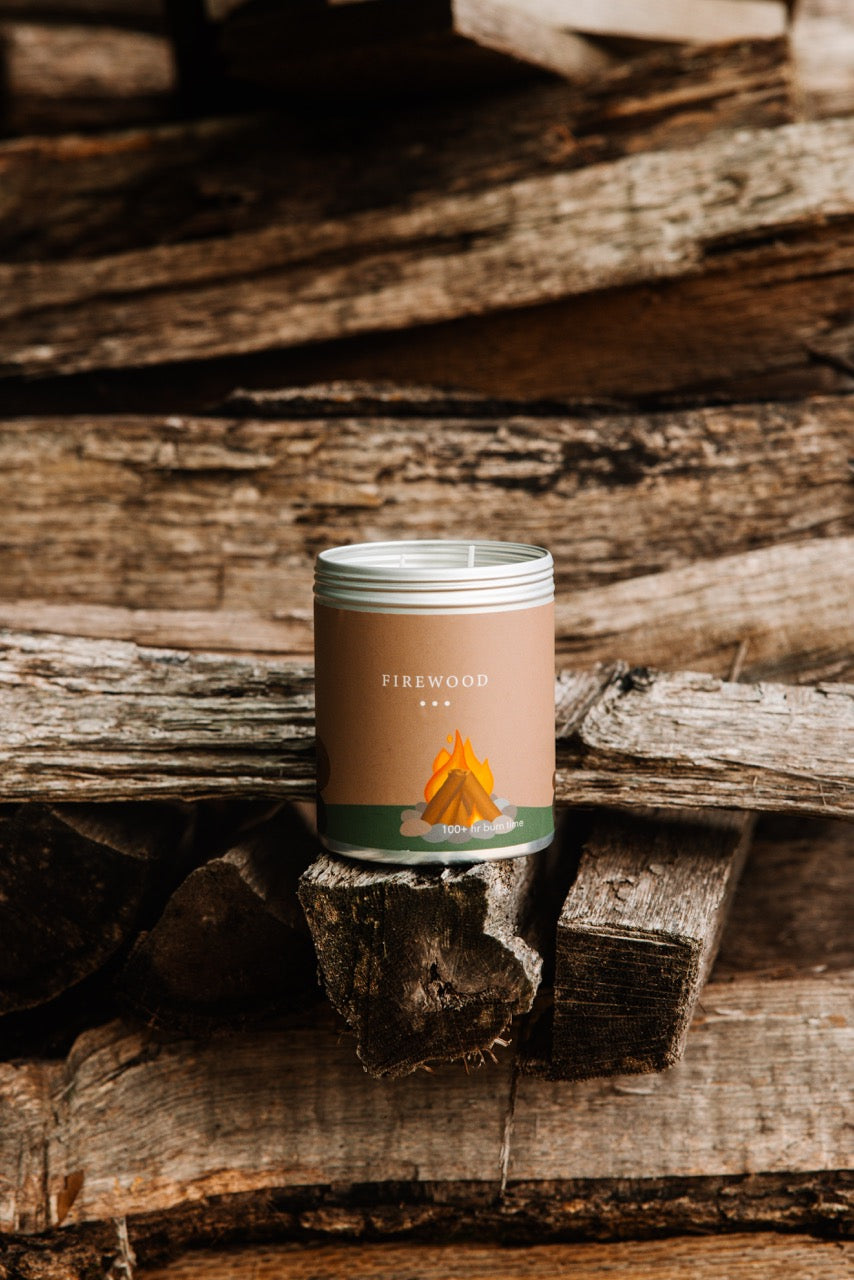 Firewood Candle
Introducing Firewood, a candle that brings the cozy ambiance of a crackling fireplace into your home. Let the rich aroma of gilded spices fill the air, mingling with the scent of fir needle. As the flame dances, it releases the earthy essence of smokey vetiver, creating a warm and comforting atmosphere. Embrace the spirit of a rustic cabin getaway with Firewood, where any space can transform into a cabin of relaxation.
Shop Firewood Candles
Sustainability: Keeping our State Beautiful
Better Materials

Our commitment to quality and sustainability remains unwavering – especially when it comes to making candles for fall. We take pride in using locally sourced materials and eco-friendly packaging.

Guilt Free

You can enjoy 100% soy wax and all-natural, vegan ingredients. Our candles are a guilt-free indulgence with an impressive burn time. Your fall scented excitement won't come at the cost of the environment.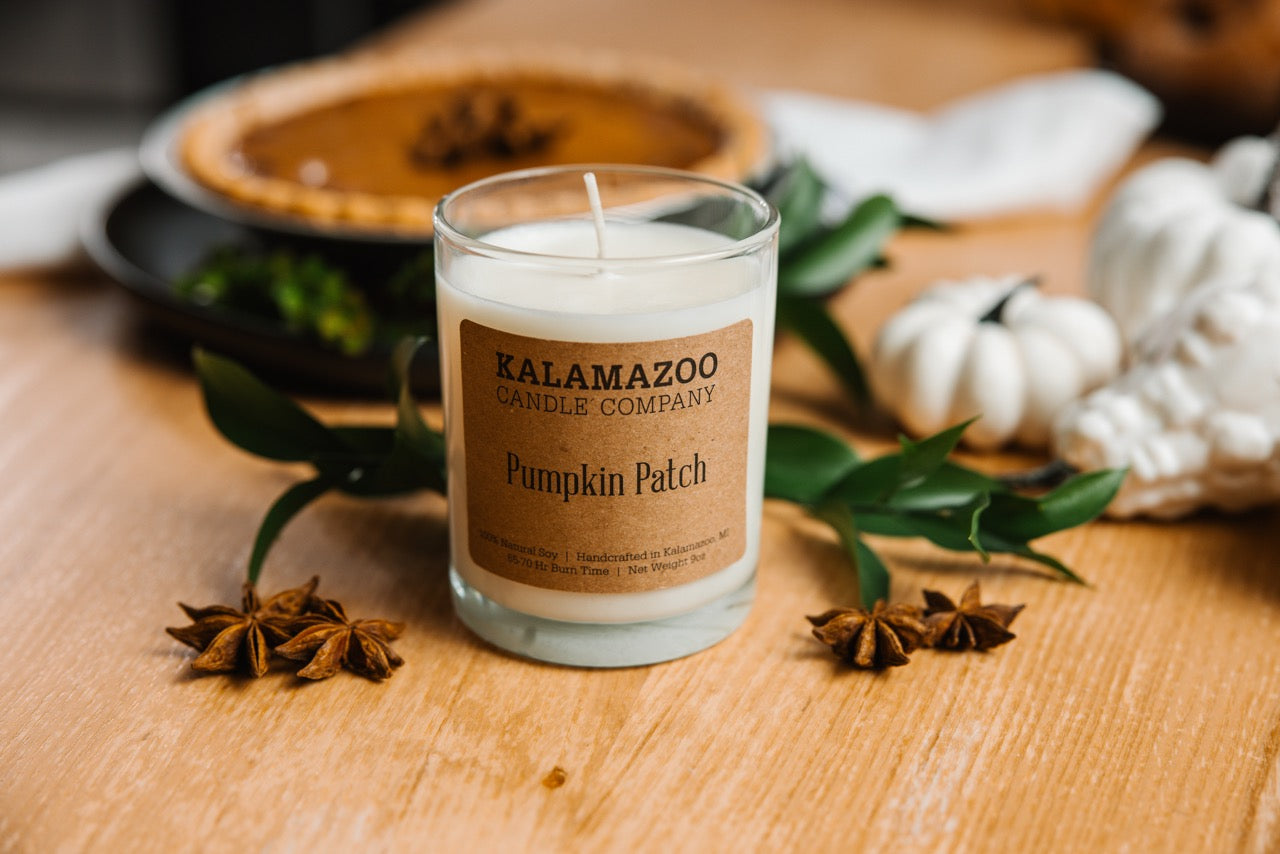 Pumpkin Patch Candle
Experience the essence of fall with Pumpkin Patch, a delightful candle that captures the heartwarming aroma of the freshest pumpkins. As the flame flickers, the air fills with the inviting scent of freshly baked buttery goodness. A hint of sweet vanilla adds the perfect finishing touch, creating a cozy and comforting ambiance. Let Pumpkin Patch transport you to a world of autumnal bliss.
Shop Pumpkin Patch Candles
Sage Candle
Evoke the enchanting essence of autumn with our Sage candle. As the leaves turn and the air grows crisper, light this candle to fill your space with the soothing scent of white sage, reminiscent of fall's earthy embrace. The gentle notes of bergamot and delicate lavender petals create a harmonious blend that captures the scents of the season.
Shop Sage Candles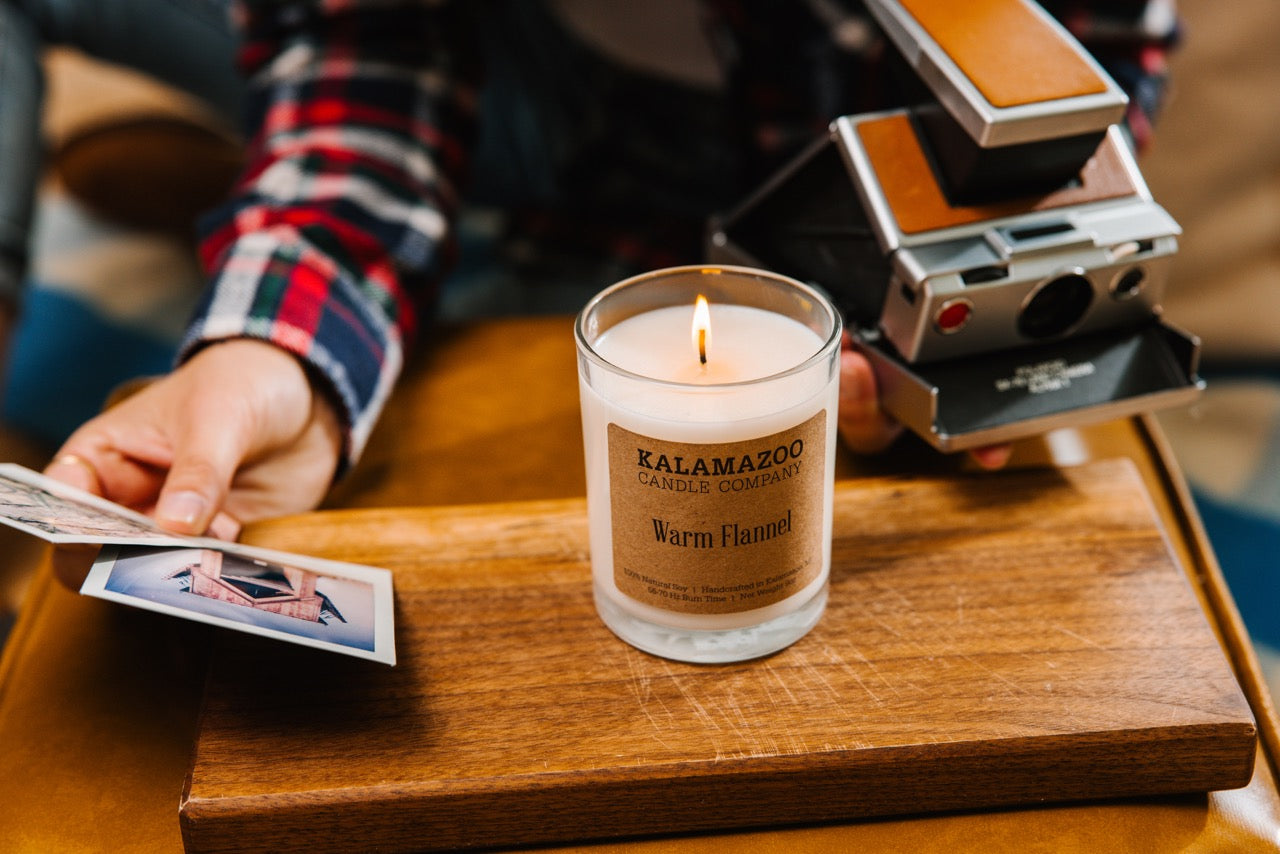 Warm Flannel Candle
Wrap yourself in the comforting embrace of fall with our Warm Flannel candle. Infused with cashmere and musk, this candle brings a sense of cozy luxury to your space. The subtle touch of cedar adds a grounding element, while a hint of orange brightens the ambiance. Light up Warm Flannel to create a soothing atmosphere that captures the essence of snuggling up in your favorite flannel blanket on a crisp fall day.
Shop Warm Flannel Candles
Arboretum Car Freshener
Regular price

Sale price

$4.00
Description

Everyday Car Fresheners are a great way to enjoy our delightful fragrances in your car, your closets, your gym bag, and just about anywhere that needs freshening up!


Smells like: Sun-dappled trails through towering pines
Fragrance Notes
Car Freshener Fragrance Lasts

2-4 weeks. You can extend the life of the car freshener by leaving it in the packaging and just cutting a corner.