Vanilla Candle
Regular price

Sale price

$15.00
Immerse yourself in the pure and timeless elegance of our Vanilla Candle, where vanilla beans and slight undertones of orange envelop you in sweetness.
Fragrance Notes
Burn Time
About this Candle

• 100% natural scented soy wax
• Produced using locally sourced and American-made materials
• Crafted from clean, high-quality, and sustainable ingredients
• Hand-poured into reusable and recyclable vessels
• California Proposition 65 compliant, free of all harmful chemicals listed
• Made to order in Kalamazoo, Michigan, USA
100% Soy Candles
Made by hand just for your in Michigan, USA
Warm and lucious!
I recently order several of my favorite fall-to-the holidays candles in all my favorite fall scents. As fall is probably my favorite season, I like to welcome it in with all your warmer, cozier scents. On a whim, I also included Vanilla, a scent that I hadn't tried before, and was scheduled to be discontinued, and I'm glad I did. It's wonderful! Once lit, it filled my great room with such a soothing, gentle fragrance, so unlike other brands of vanilla candles I've tried in the past. I recommend it to anyone who likes feeling relaxed and restful.
Hi Mimi! We are so happy to hear that you loved the Vanilla Candle and were able to grab one before they left the shop. We hope you enjoy all of those cozy fall scents as well!
Luxury Candle

Superior wicks, wax, and fragrance

No bad stuff

Phthalate & carcinogen free
About Kalamazoo Candles
100% Soy

Cotton Wick

Handcrafted
No mystery blends. No extra stuff. Candles made with renewable soy wax farmed from the Midwest.
Did you know many candles are made with paraffin wax, which is made from petroleum.
We use paper-core cotton and 100% cotton wicks in all of our candles. No metal!
Although no candles use lead in the wick, many candles still use metal in the core to make the candle burn hotter and faster.
When you buy one of our candles you'll know that candle was made just for you by a person that really cares about how it is made.
We believe in people and would rather provide jobs to our neighbors than purchase machines from wherever.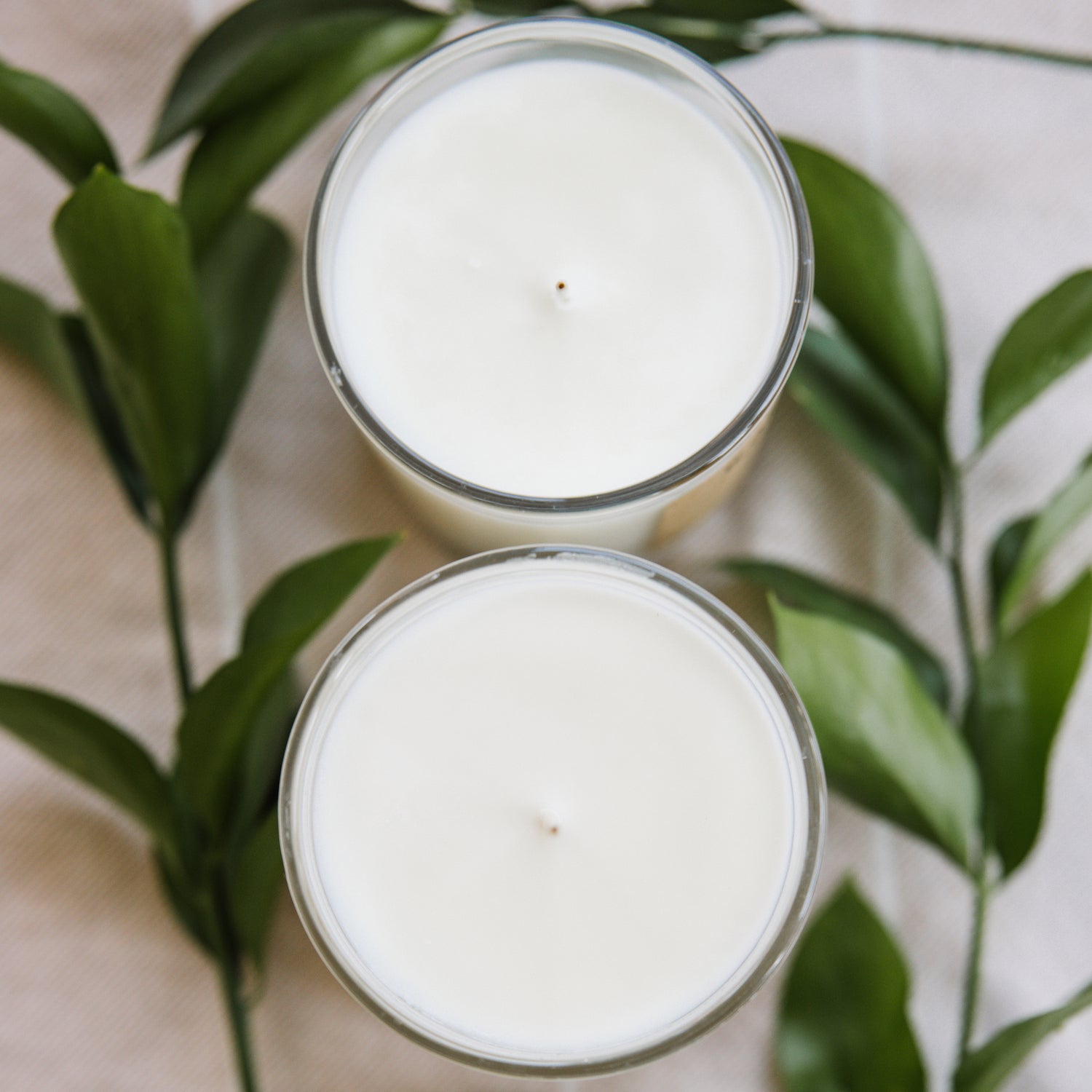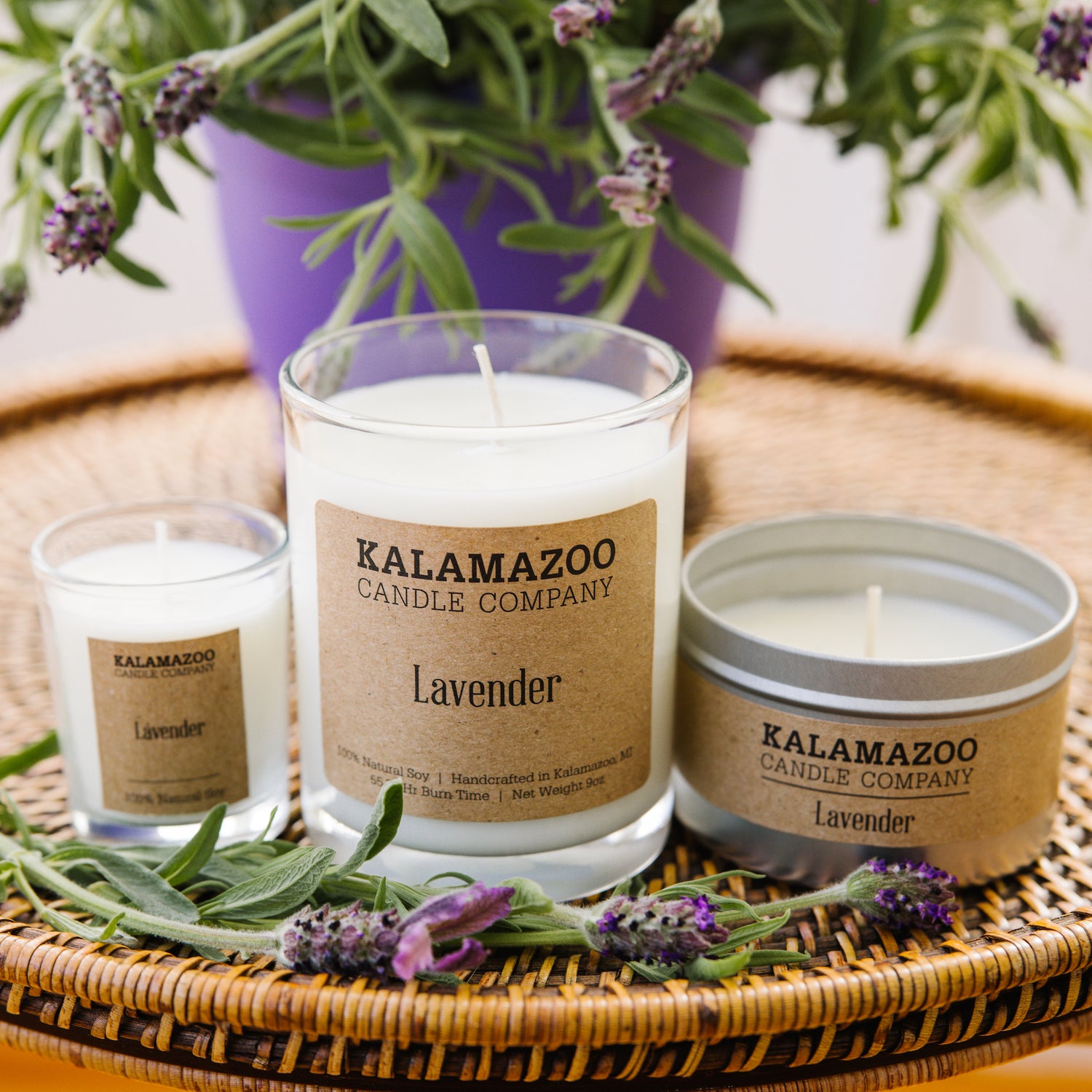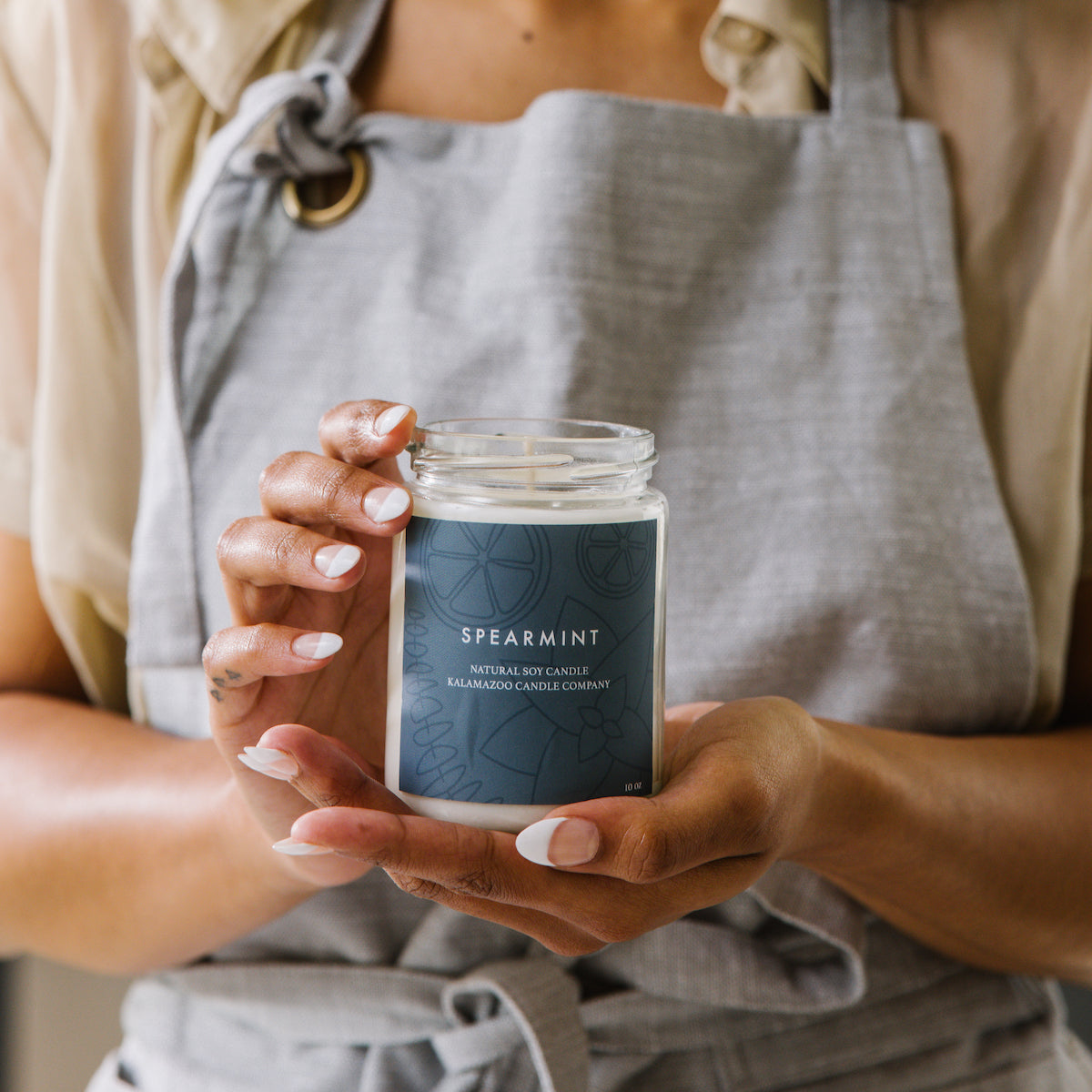 FAQs
Where do you ship?

Everywhere in the world. We use UPS for all shipments so whether shipping domestic or international your order will get there fast.
How long will it take to receive my order?

All orders are shipped within 3 business days (usually 1-2 days). Depending on how far you are from Kalamazoo, MI your order will arrive 2-5 days after it is shipped in the continental US.
Do you offer in-store pickup at your retail locations?

Yes! If you live near any of our retail locations you'll see a pickup option at checkout. Those orders are usually ready pretty quick but may take up to 24 hours. You'll get an email when the order is ready to pickup.